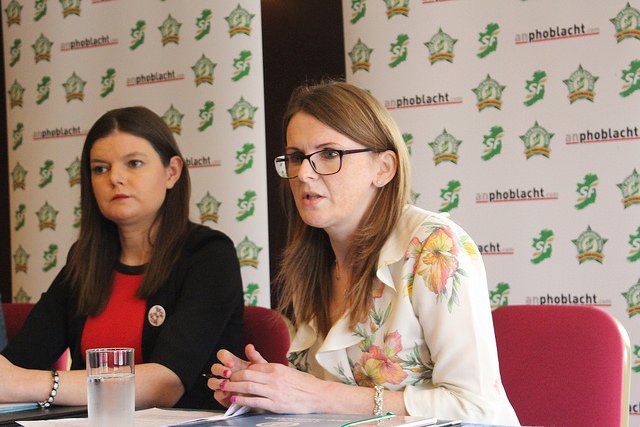 SINN Féin spokesperson for Higher and Further Education Caoimhe Archibald has expressed concerns over the drop in cross-border university applications due to Brexit.
Speaking on news that there has been a 20 per cent drop in applications to Trinity College Dublin from students in the north this year amid uncertainty over Brexit, the east Derry MLA said:
"Sinn Féin shares the concerns of many students, researchers and institutions who are already being impacted by the detrimental effects of Brexit.
"Currently there are 5,000 students crossing the border for university study.
""There is a very real possibility that post Brexit, cross-border students could face international fees which range between €9,000 and €45,000.
"This would undoubtedly lead to a further decline in the numbers of students crossing the border to study and limit the opportunities to students north and south.
"Students in the north, and indeed staff including researchers, need certainty around their future study and work opportunities.
"There needs to be an outcome to the Brexit negotiations which allows for the north to continue within the customs union and single market protecting freedom of movement and ensuring the rights of citizens in the north are protected."
Tags: