The Everglades Hotel is set to welcome a memorable night of the year on November 17th. A night of entertainment, thrills and possibly spills are expected as 'Strictly Come Dancing' comes to town.
The popular event will feature two Donegal locals who will pull on their gladrags in a bid to impress judges and the audience with some slick new dance moves – all in aid of the sarcoma cancer awareness by Paul's Campaign.
Gaoth Dobhair locals Catronia Greene and Shannon Greene, who is a young ambassador to sarcoma cancer and Paul's Campaign, will represent Donegal at the popular event.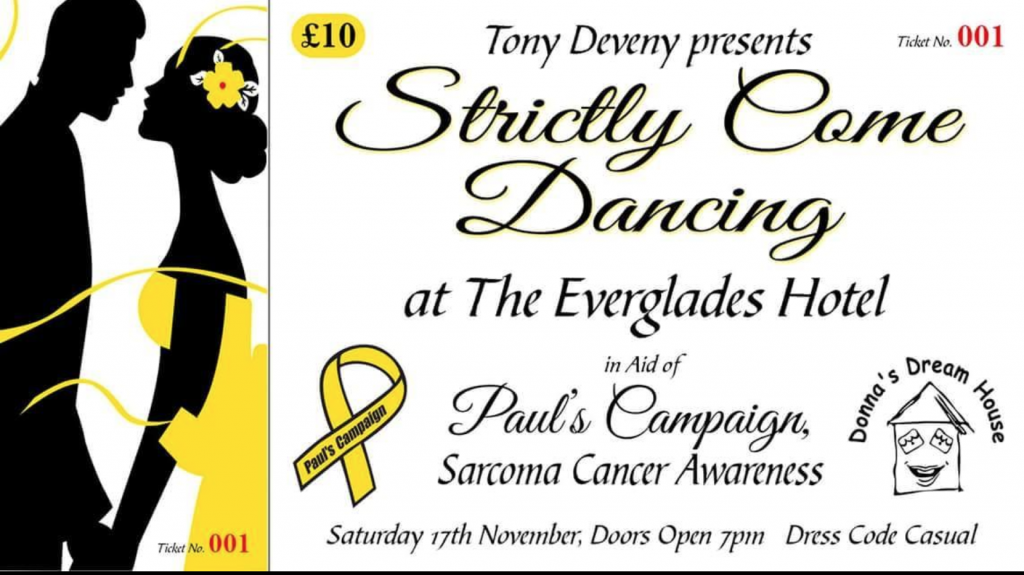 One of the organisers of the event Francie Coyle spoke of his excitement at bringing the event to the Everglades Hotel.
"We are looking forward to having the Strictly at the Everglades," he said. "It is going to be a fantastic night and all of the dancers and our dance teachers deserve a huge amount of credit, they have worked so hard."
"Derry and Donegal have always been known for its community spirit, and I'm hopeful that the people from both counties will come out in their numbers and support what will be a great night's craic."
The McConomy Bradley Doherty Academy (MCBDA) will also perform a selection of dances from their World Champion Irish dancers.
While the night's host will popular dancing instructor Tony Devenney.
Paul's Campaign Strictly Come Dancing is an all-ticket event, and admission is €10 with limit availability left.
Doors open at 7pm, and more information is available by calling Francie (+447599141608) or [email protected]
Participating couples:
Tags: