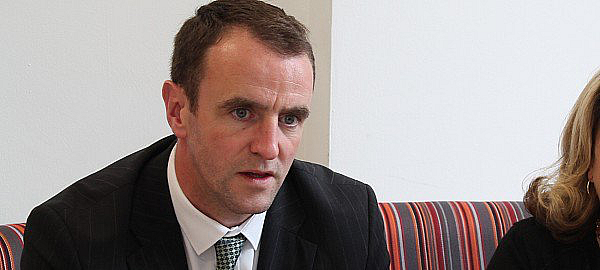 SDLP Spokesperson Mark H Durkan has deemed the failure to implement recommendations of the Hyponatraemia Inquiry the real human cost of political stalemate.
He has urged Sinn Fein and the DUP to listen to the mounting pleas from society.
The Foyle MLA said:
"The fact that recommendations from the Hyponatraemia Inquiry cannot be fully implemented due to the lack of an executive here is disgraceful.
"This failure will only serve to compound the stress and heartache of the families at the heart of this inquiry.
"The one piece of comfort that they could take from their tragedy was that their perseverance and determination would mean changes could be implemented, to ensure other families would never have to be put through the same pain and suffering.
"Now even that promise cannot be delivered as a direct consequence of the political shambles here.
"We've had calls for political agreement from school principals and health professionals.
"And now we have the most eminent legal figure in the North, the Lord Chief Justice Sir Declan Morgan saying it.
"What more does it take for members of the DUP and Sinn Fein to listen?
"The only unified voice we seem to have here is that of the people.
"Everyone is calling for the same thing but our two biggest parties still aren't getting it.
"We must listen to the will of the people who are the ones left paying the price of political deadlock," added Mr Durkan.
Tags: