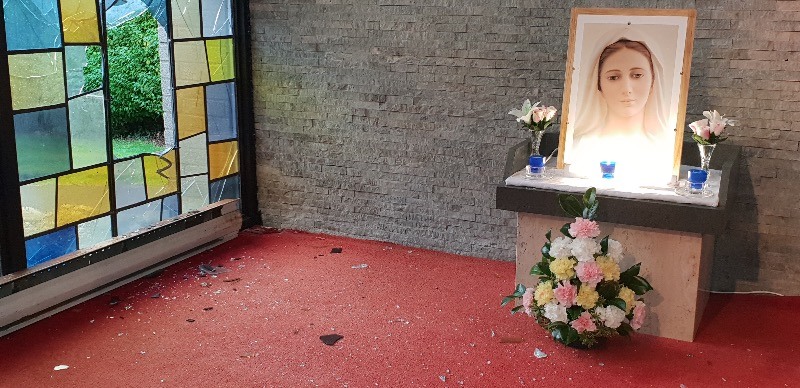 A 21 year old man was arrested following two burglaries in the Sion Mills area at the weekend.
During the burglary on St Theresa's Church a stained glass window was broken.
Police said blood was recovered from the scene of the broken window.
The local Restaurant 1861 was also broken into on the same night.
Detective Sergeant Brian Reid said: "St Theresa's Church and a restaurant across the street were both targeted in the early hours of Sunday 21st October.
"Two tills and an ATM reader were stolen from the restaurant.
"The man, who was arrested last night (Tuesday 23rd October) has been released on police bail pending further enquiries."
Tags: