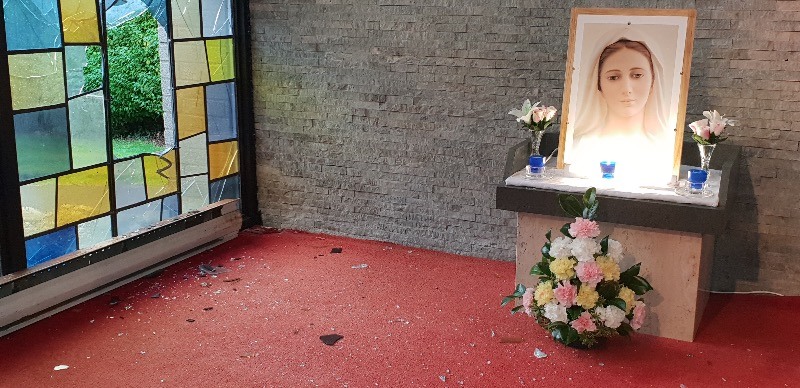 POLICE in Strabane are currently investigating a series of linked burglaries which occurred in the Sion Mills area overnight.
A spokesperson said: "Disgustingly, one burglary took place at St Theresa's Church and as you can see, those responsible gained entry by breaking a stained glass window.
"In doing so they've cut themselves and kindly left a blood sample for us to forensically examine.
"A burglary, like any crime is unacceptable but I'm sure you'll agree that in particular a burglary in a place of worship is particularly sickening and abhorrent!
"Restaurant 1861 opposite the Chapel was also burgled.
"Two tills and an ATM reader were stolen however have subsequently been retrieved and are also being examined. A glass display has also been damaged.
"This is an attack on the people of Sion Mills, local parishioners and local businesss and we would ask anyone in the area who saw anything suspicious, no matter how innocuous it may seem, to please make contact with us on 101.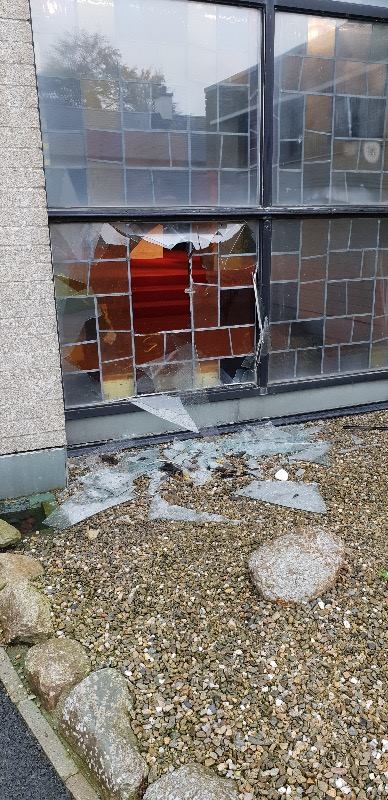 "Please quote police reference number 515 of 21/10/2018.
"Alternatively information can be forwarded confidentially via Crimestoppers on 0800555111."
Tags: