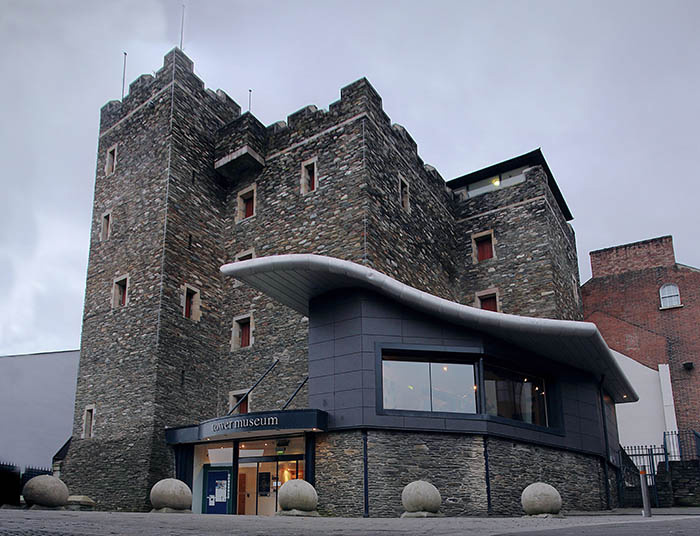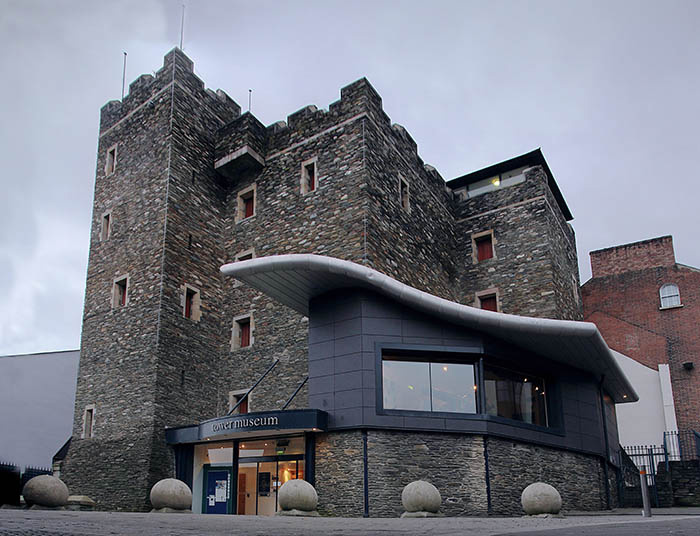 THE Tower Museum launches this month an exciting schedule of talks, tours, films and workshops as part of its Creative Centenaries series.
The programme celebrates some of the most significant historic events of the past century, and is supported by the European Union's Peace IV programme and managed by the Special EU Programme body.
Derry City and Strabane District Council Curator at the Museum, Roisin Doherty, said the programme would feature something for all ages.
"The Creative Centenaries series has been extremely popular, and we have tried to provide a varied programme of activities which will appeal to everyone.
"The 20th century was a period of major social and cultural upheaval and we hope to highlight some of the key moments of the era which altered the course of history.
"It's a story which affects all of us, and the series over the coming months provides opportunities for everyone to explore the major events and movements which have shaped our own society today."
The series kicks off with the film Suffragette which is being screened in the museum at 7pm on October 18th, telling the compelling story of the campaign for women's rights to vote.
On October 20th, the Friends of Derry City Cemetery will lead a special tour taking in the history of the cemetery from the mid-19th century through the time of the First Word War and beyond.
The tour will focus on the cemetery's connections to events throughout the Decade of Centenaries, and will be taken by experienced guides Seamus Breslin and Trevor Temple.
The session lasts one hour and fifteen minutes, leaving the City Cemetery at 1pm, and spaces are limited.
Local historian Margaret Ward will revisit the campaign by the Suffragette movement, this time in N. Ireland, with a special talk titled Winning the vote: Suffragettes in Ulster taking place at 7pm on October 23.
The talk will focus on the actions of groups locally to help secure the right to vote.
Schools are invited to take part in a special event taking place on November 20 from 11am and 2pm.
Students will be taken on a guided tour of the #Makinghistory 1918 Exhibition followed by a Talk and Q&A with Sheena Wilkinson, award winning Author of Star by Star, a tale of suffragettes in Ireland set in 1918. Free bus transport to the Tower Museum is included.
The PEACE IV Programme is supported by the European Union, managed by the Special EU Programmes Body (SEUPB).
Match-funding has been provided by the Executive Office in Northern Ireland and the Department of Rural and Community Development in Ireland.
Admission is free but booking is essential by contacting the Tower Museum on 028 71 372411 or by email tower@derrystrabane.com
Tags: