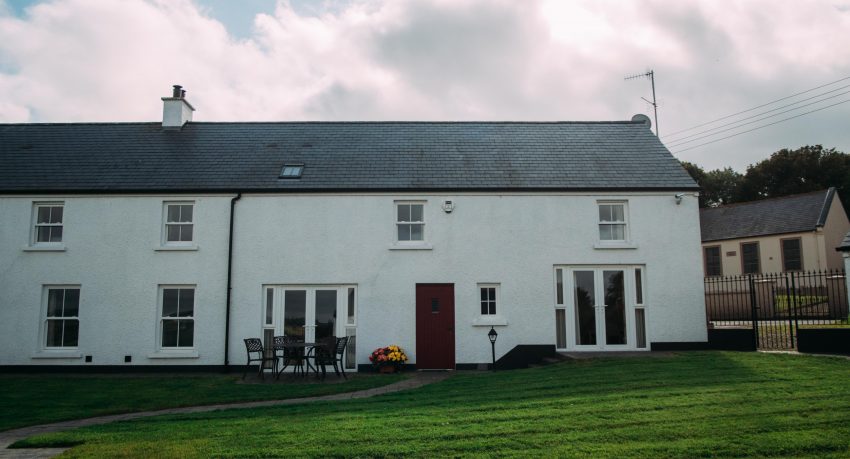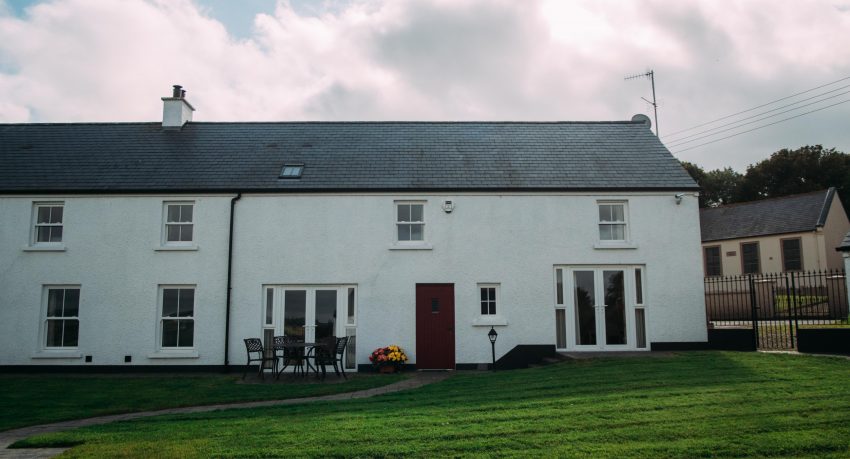 FINN Valley Cottages proprietor Anne Speers' decision to set up her own accommodation business in one of the more remote parts of the Derry and Strabane Council area back in 2012 was a brave one.
But her meticulous attention to detail to her guests' needs has allowed her to build and grow a thriving enterprise.
Situated between the towns of Clady and Sion Mills, Anne has four luxury self-catering rental properties boasting en-suite bedrooms, free wireless internet access and a separate games room.
Specialist services available to guests include shopping for groceries in readiness for their arrival, booking their fishing ghillies and golf tee times, organising a meals service from local gourmet chefs and transport to and from airports.
Her success hasn't come by accident and Anne spent years researching the hospitality sector before carefully building her own offering.
"My advice to anyone in the rural area considering setting up their own business is to research everything so that you can make informed decisions about the service you are going to provide," she says.
"Before I setup I spent a lot of time looking at similar self-catering rental properties all over the UK and Ireland, looking at what worked well for them and trying to replicate it in our own plans.
"It is hard work, I often work 18 hour days, but I appreciate the flexibility of being my own boss and I can build my life around my work more.
"I love where I live and this business has allowed me to stay living here and enjoy the things we have on our doorstep like fishing, golfing and horse riding."
The Finn Valley cottages are located on the Speers' family farm and were converted from old barns on the site with the support of the Rural Development Farm Diversification grant scheme.
"The income from a small farm was not enough to keep a family going so we had to look at other ways to make money from the site," she explained.
"The buildings were old barns but they were falling down and getting dilapidated so we wanted to tidy them up and make them profitable.
"We wanted to retain the style and character of the buildings and that was carefully considered by the architect in the plans."
Since opening six years ago with two cottages, the business has steadily grown and Anne has added a third cottage and a studio apartment that doubles up as a games room to their portfolio.
She puts the success and sustainability of the project down to going the extra mile to meet guests' individual requirements and building up a strong network of contacts.
"Providing the best possible customer experience has been central to our success," she revealed. "Guests come here, love the place and come back again and again.
"It is always very satisfying that guests enjoy their stay and the most important aspect of keeping it sustainable is attracting new guests.
"I noticed that there was a shortage of accommodation locally for people with limited mobility so Strule Cottage was designed for wheel chair access and has a large wet-room with enough space for two or three helpers.
"In the hospitality industry contacts are crucial, we are a small area so our businesses can work well together to recommend each other to customers."
Anne attracts guests from all walks of life but Finn Valley Cottages have proven particularly popular with people attending family events locally, business people, anglers and golfers.
The length of stay can range from a minimum of three nights to several months with one guest staying for a year and a half.
"We have a lot of people staying with us who are originally from the area and are returning home to visit family and friends," she explained.
"Rather than staying with their families where space is limited they can base themselves more comfortably here.
"A lot of people use us for family events such as first communions, weddings and birthday celebrations.
"We have had a number of brides and grooms staying with us for their weddings which is always a privilege.
"It has also been great for people who have been displaced from their homes through floods or fire and the cottages have proven a real lifeline in accommodating families in that situation and allowing them to remain living locally.
"Local businesses take up another large proportion of our guests, particularly people who will be here on business for more than a few days as it is more economical and offers more freedom than staying in a hotel.
"We have business people who stay with us for weeks at a time and during the redevelopment work at Leckpatrick Dairy we had the Project Manager staying with us for around eight months.
"People like the quietness here and that they can relax here with the games room and the barbeque facilities.
"We are situated around 5 minutes from the River Mourne so we are particularly popular with anglers and we are able to offer a number of specialised facilities for that market.
"Fishing is a passion of mine so I can offer detailed local knowledge of the best places to fish according to weather and river conditions and we also have a drying room, an area to store rods, waiders and other accessories and a fish preparation area.
"Two weeks ago we had the men's and ladies South African Commonwealth fly fishing team staying with us which was a great thrill for me as I have a keen interest in angling and was able to go out fishing with them.
"I also spent a wonderful day in New Lake in Dunfanaghy with a fly fishing journalist from the Netherlands and his wife where I was on the oars on the boat and all three of us had a great day with good catches."
Full booking details for Finn Valley Cottages are available on their website at www.finnvalleycottages.com or by e mailingfinnvalleycottages@gmail.com or calling 07720452161.
For more details about how Derry City and Strabane District Council's Business Support, Tourism & Rural Development teams can help existing, start up and prospective businesses go to http://www.derrystrabane.com/businesssupport and http://www.derrystrabane.com/RBIS
Tags: