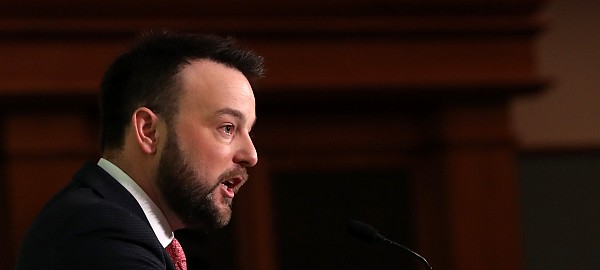 SDLP Leader Colum Eastwood has reiterated the message that the fight for civil rights is far from finished.
The Foyle MLA said that as his party is set to remember the heroic actions of the Civil Rights Movement, that the SDLP will continue to pursue civil and human rights for all those in the North who are denied them.
Mr Eastwood commented: "The Civil Rights movement began in Derry, when injustice, inequality and institutionalised sectarianism permeated every corner of public life in the North.
"By Unionist design, Catholic Nationalists were reduced to second class citizens.
"A generation of young people burning with young political ideas in the shape of John Hume, Austin Currie, Bernadette Devlin, Ivan Cooper and others took to the streets in peaceful protest shattering that status quo forever.
"Whilst no one political party owns the history of the Civil Rights Movement, it would be wrong to deny that it has a special place in the history of the SDLP.
"Now fifty years on from the Civil Rights Movement, the SDLP remain committed to ending poverty, addressing homelessness, delivering real equality including economic equality, addressing regional imbalance, fighting for equal access to social housing and legislating for marriage equality."
Tags: