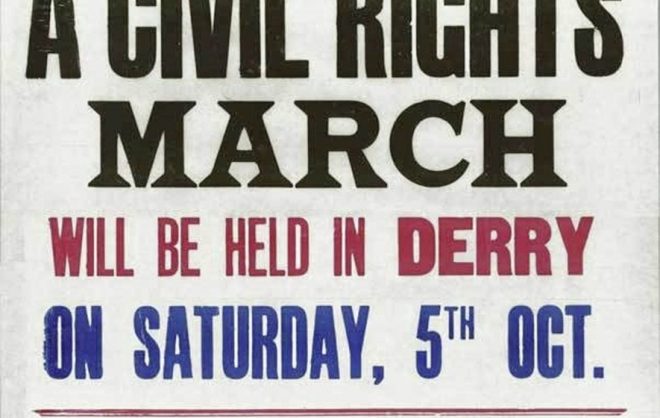 SINN Féin have been urged to change the route of a planned commemoration march next month which would clash directly with an address in Derry by Irish President Michael D Higgins.
The party has lodged an application with the Parades Commission to hold a commemoration march marking the 50th anniversary of the 1968 civil rights' march on October 5 which many considered was the start of the troubles.
Marchers, including British Labour MPs, were batoned off the street when they took part in the original march organised to highlight civil rights issues in Derry.
A number of surviving organisers of the 1968 march intend marking the 50th anniversary with a series of events at Derry's Guildhall from October 5 to 7, culminating in a keynote address by President Higgins on the afternoon of Saturday October 6.
Sinn Féin's anniversary march from Derry's Waterside to Guildhall Square is expected to terminate outside the Guildhall around the time that President Higgins is delivering his address.
Three of the 1968 organisers, Fionnbarra O Dochartaigh, Aidan McKinney and Ivan Cooper called on Sinn Féin to alter their plans by sticking to the intended route of the original march which was to have stopped at Derry's Diamond, approximately 400 metres from the Guildhall.
Mr O Dochartaigh said told The Irish News: "I, and many others, have come to the view that such a rally is intended by its organisers to be a deliberate spoiling exercise.
"If the Sinn Féin organisers genuinely wish to respect the ideals and principles of '68, they should have the common decency to stop at the Diamond as we veterans planned on October 5 1968."
Mr McKinney said that "logically and historically" the Diamond should be the finishing point for the Sinn Féin march.
However, in its response, Sinn Féin failed to refer to the appeal.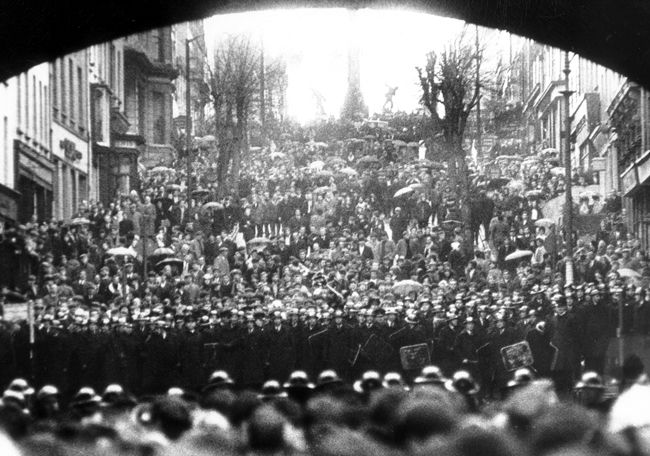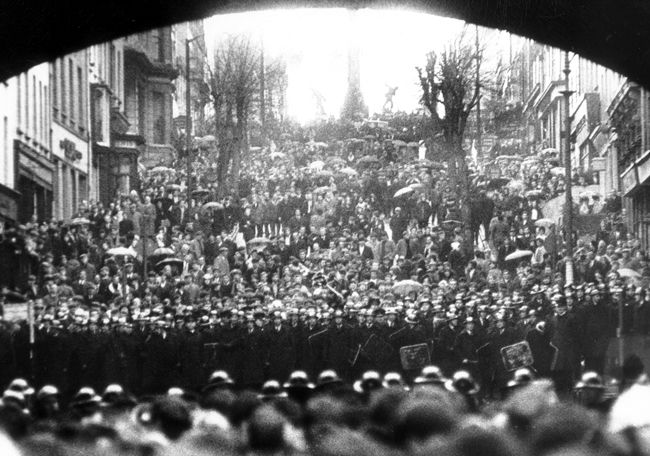 A spokeswoman said: "Sinn Féin have organised this march to commemorate the work of the civil rights movement and to mark the 50th anniversary of the October 5 march in Derry along the original route.
"Key to this march is carrying on the march for civil rights today. People in the north still face attacks on their electoral and civil rights, alongside the continued denial of rights to LGBTQ couples, women, Irish language speakers and bereaved families seeking a coroner's inquest.
"The denial of rights, equality and respect is as wrong today as it was 50 years ago and we would welcome anyone who feels the same to join us."
Tags: