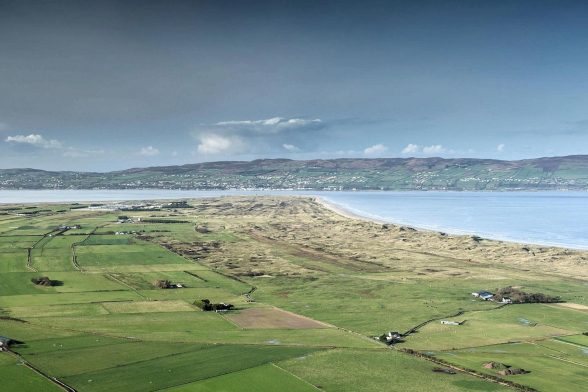 AN unexploded World War II bomb found in Lough Foyle near derry has been detonated.
The device was discovered in the waters close to the Campsie area of the city and examined by specialist Royal Navy clearance divers.
It was destroyed in a controlled explosion on Wednesday night, the Ministry of Defence confirmed.
Train services that run nearby were suspended while the Navy bomb squad operation was carried out.
The device was discovered close to the port of Lisahally where about 60 U-boats surrendered during World War II.
The wartime Derry naval base – shared by the Royal Navy, the Royal Canadian Navy and the United States Navy – was vital to the protection of convoys in the Atlantic and, at one time, 140 Allied escort ships were based on the River Foyle.
More than 66,000 Allied merchant seamen, Navy personnel and airmen died, with 175 Allied warships and 5,000 merchant ships destroyed by German U-boats.
Despite its huge strategic importance during the six years of World War II Derry was targeted only once by a Luftwaffe bombing run.
On the night of 15 April 1941, a single German aircraft dropped two 1000kg aerial mines, landing in Messines Park, a residential area built for ex servicemen in the Pennyburn area of the city.
Thirteen people were killed.
Tags: