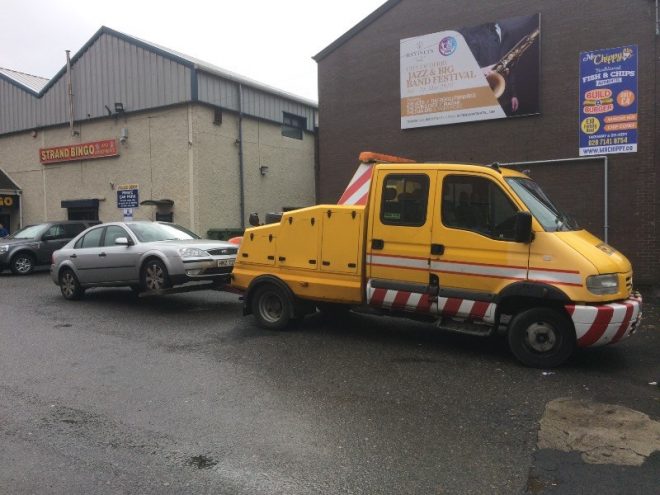 POLICE are vowing to continue to target motorists who drive on the streets of Derry without insurance.
It follows the detection of a driver of this silver Vauxhall Astra car today (pictured above) who was caught without a valid certificate of insurance in force.
PSNI Foyle say on its Facebook page: "There were a number of serious incidents over night in the Derry area, but normal policing carries on.
"The driver of the vehicle in the picture was driving without insurance today.
"This may not have been his first time doing so.
"But today, his luck ran out!
"Officers from Foyleside and the Moor Neighbourhood Policing team, patrol their areas regularly and run checks on vehicles.
"They don't or cannot always take immediate action.
"That doesn't mean we don't note vehicles we are unhappy with, for action at a later time.
"Most people tax, MOT and insure their car and we make it one of our priorities to seek out those drivers that do not as they make all our insurance more expensive.
"Expect 6 points on your licence and a minimum £200 fine.
2If you are aware of anyone who is driving uninsured or without driving documents please let us know on 101.
"Or alternatively contact Crimestoppers on 0800 555 111 where your information will be treated in the strictest confidence.
"Uninsured or unlicensed drivers are a huge risk to road users and pedestrians.
"Please help us Share the road to ZERO.
Tags: