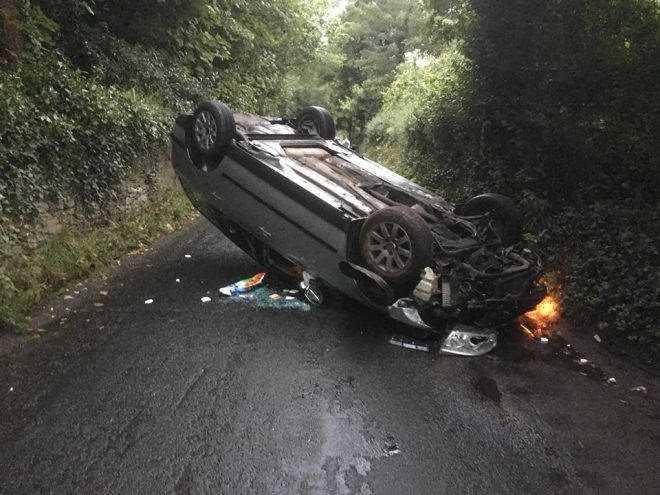 SINN Fein councilor Kevin Campbell has issued a warning to motorists after death drivers crashed and overturned a silver saloon car in Derry this evening.
Cllr Campbell posed on Facebook: "Folks avoid the back road at Glenowen.
"It seems joyriders flipped the car on the road and got out and ran off.
"Don't think anyone was hurt but it is a danger to drivers at present."
Tags: