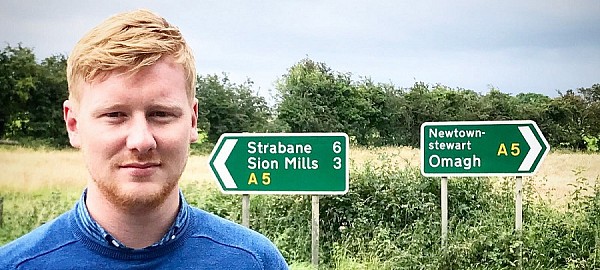 SDLP West Tyrone MLA Daniel McCrossan has said that his deepest thoughts and prayers are with the family and loved ones of those who lost their lives.
It follows three deaths on the A5 in just 24 hours.
The A5 has been given the green light for a multi-million pound upgrade to build a dual carriageway corridor between Derry city and Aughnacloy.
But the A5 upgrade is now the subject of a legal challenge in the High Court.
Mr McCrossan said: "In just 24 hours, three lives have been claimed on the A5 road.
"A hugely tragic and horrific reality for a number of families and for the people of this area.
"My deepest thoughts and prayers are with them all at this time of immense loss.
"Worryingly, our roads are not safe and continue to get busier and much more dangerous with each passing day.
"The A5 upgrade is the only solution that can truly make our roads safer for its users and suitable to travel on.
"Today marks a further delay to that project, a day that has sent shock waves throughout the wider constituency of West Tyrone following a very difficult few days.
"As we reflect on the upcoming court case on the A5, it is important to remember that the upgrade will improve safety on what is one of the most dangerous stretches of road on this island.
"I have campaigned for, and fought for, the completion of this scheme and I sincerely hope that it will come to fruition. The people of this area deserve better and safer infrastructure.
"I urge all road users to travel with considerable care.
"Make no mistake about it, the A5 continues to be one of the most dangerous roads on these islands and it is time something was done to deliver the long awaited upgrade that is so badly needed."
Tags: