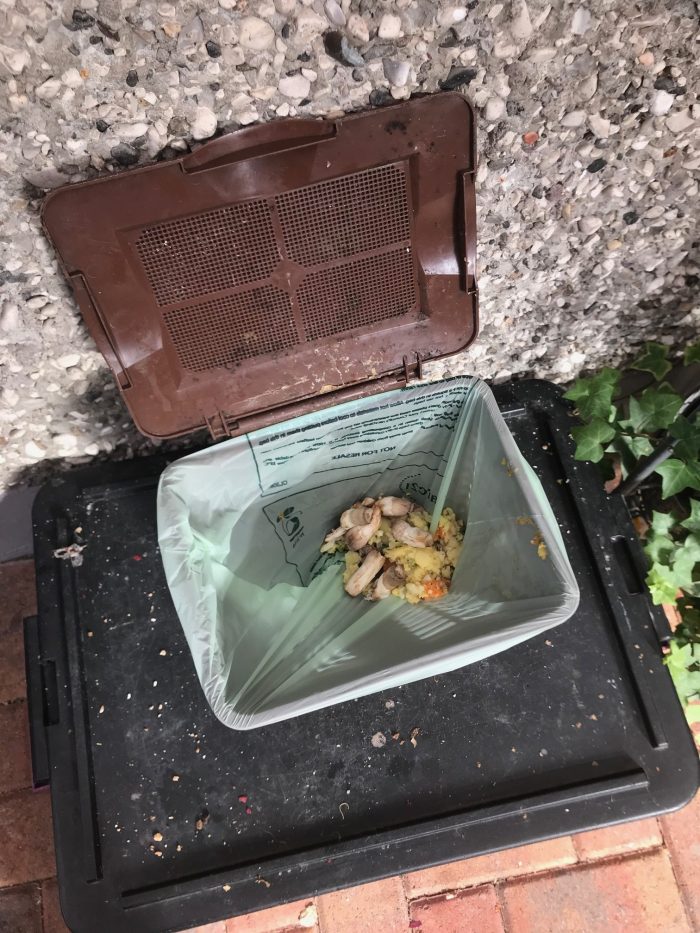 HOUSEHOLDERS in a number of local areas will be receiving their brown food caddies this week, as Council continues to roll out its successful food waste scheme to remaining homes.
Anyone receiving the caddies will have been supplied with information about the scheme this week, before collections begin from Monday September 3rd.
Areas now included in the scheme include Curryniern, Ardmore, Lettershandoney, Birchill, Brookmount, Daly's Brae, Heron Way, Clooney, Bond's Hill, Oak Country Manor, Barleyfields, Culmore, the Cloghole area of Campsie, Goshaden, Ardmore and Nixon's Corner.
Everyone living in these areas will have received their caddy packs this week, and people are advised to leave their new food waste caddies out with their wheelie bin on their regular collection day every week.
Council's Head of Environment Conor Canning said the full roll out of the food caddy scheme would be completed in the coming months.
"The food caddy scheme is progressing well and we would encourage people in the latest areas to receive the caddies to read the information provided about what is appropriate for disposal.
"The food waste scheme is part of Council's wider drive to increase recycling and reduce the amount of material going to landfill.
"To date 51,000 caddies have been delivered to homes across the City and District with further plans to roll out the scheme to new areas in the coming months as resources become available.
"Council has been working hard to raise awareness of the benefits of composting food waste, and we have seen a considerable increase in the number of householders availing of the scheme since it was first introduced.
"We want to remind people that it costs £60 per tonne to compost food waste, and £54 per tonne to recycle the content of blue bins, compared to £110 per tonne for residual (black bin) treatment, therefore substantial savings can be made from householders recycling and composting which can be reinvested in services within the Council area."
Under new EU Waste Directives Council must attain a target of 50% recycling by 2020 or face significant financial penalties.
With the current recycling rate sitting at 43.3% (2017/18) it is hoped that with the completion of the Food Waste scheme and continued co-operation of the public Council should be on track to reach its target.
Householders should note that from Monday all food waste can be placed in the food caddy bins and they should use the compostable bags supplied in their caddy packs. From now on no food waste should be put in the black bins.
If you're unsure what goes in which bin full information on Council's Waste and Recycling services are available at www.derrystrabane.com/recycling.
To order a caddy or to report a problem call 02871 374107, visit www.derrystrabane.com/foodwaste or email foodwaste@derrystrabane.com.
Tags: