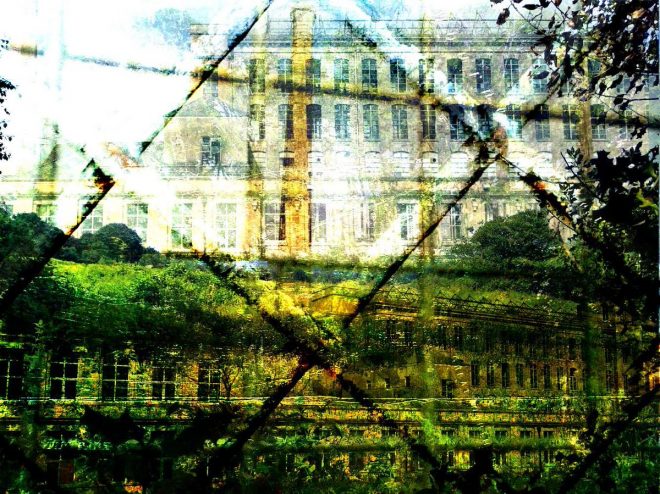 DERRY City and Strabane, Northern Ireland: A visual art programme with a difference, New Spaces began in July this year with four exhibitions that opened in unusual venues across Derry City and Sion Mills.
This month, the second set of four exhibitions open in the Walled City Brewery, The Gate Lodge and Gywns Café in Brooke Park, The Fashion and Textile Centre and Sion Stables in Sion Mills.
In the Walled City Brewery, Yarli Allison has created a fake news television broadcast that can be seen on a television in the bar. She has created a surreal narrative that draws on the live fermentation in the brewing tanks, her own life and the history of the city of Derry.
Margaret Salmon's 6-minute film Bird has been installed in the Gate Lodge at Brooke Park and will be on view to the public every Saturday from August 25th to September 22nd, 10am to 5pm.
The exhibition is aimed at general audiences with a particular focus on children, and a number of worksheets will be available for children to colour in and fill out at Gwyn's Café & Pavilion for the duration of the exhibition.
These worksheets encourage children to look for many of the birds that feature in the film out in Brooke Park's trees and shrubs afterwards.
In the Fashion and Textile Centre, Léann Herlihy presents an experiential work which explores historic state violence enacted through gynaecological means.
The speculum has a dark history of misogyny, political power struggles, and abuse. Cervical can opener sheds light on a 'modern' society, which is so willing to use medieval medical instruments on women.
The exhibition features a discussion – What's Patriarchy Doing Here? – on Tues 18 Sept at 7pm which looks at structures of power throughout recent history
Finally, Sion is a lyrical, experimental film that examines the place, history and purpose of Sion Mills.
The work, which combines original, aerial and archive footage in a multichannel collage is created as a site-specific audiovisual installation for Sion Stables.
It reflects on the unique ideology of the village that transects an industrial and pastoral past, and seeks to explore the recreational, secular, and environmental aspects that contribute to the fabric of the village and its people.
The show is thematically linked to the upcoming exhibition Lavish and Judicious at CCA Derry~Londonderry that explores the history of the utopian model village.
All four exhibitions will run from Saturday 25th August to Saturday 22nd September.
New Spaces is coordinated by Visual Artists Ireland, Derry City and Strabane District Council with the support of Principal Funder the Arts Council of Northern Ireland, National Lottery Challenge Fund, Arts and Business Northern Ireland and our partner venues, The Walled City Brewery, Gwyn's Cafe and Pavilion, The Inner City Trust in Derry and Sion Stables in Sion Mills.
This project:
Engages with the private sector to create opportunities for local artists
Allows people to experience exciting and challenging contemporary art in new ways
Develops the skills of local arts professionals to create work in alternative public spaces
About VAI: Visual Artists Ireland are the national representative body for visual artists across the island of Ireland, offering support to artists working in all disciplines at all stages of their career.
Tags: