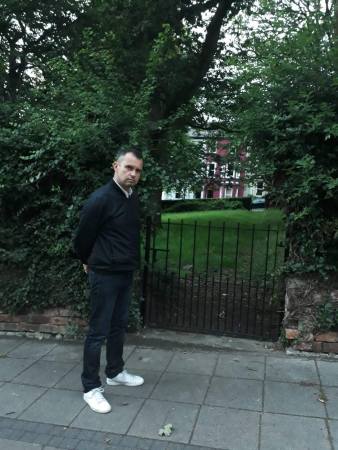 SINN Féin Councillor Mickey Cooper has welcomed the installation of a new Iron Gate leading to the green space on Crawford Square.
It comes after cleanup work to the boundary there revealed the dilapidated Victorian gate.
Councillor Cooper said: "A number of months ago I received complaints that the hedges at the green space in Crawford Square were blocking motorists view.
"Anyone who is in the area on a daily basis will tell you how busy it is due its proximity to the city centre and in particular the Northland Road which sees hundreds of cars on it 24 hours a day.
"The Teamwork's projects subsequently carried out a great a spruce up of the greenery.
"During the course of the work it was discovered the old Victorian gate which gave access to the green space was in a very bad state and beyond repair.
"I am thankful that through working with the Council and Habinteg Housing they were able to fund the installation of this new gate.
"There is a lot of history associated with this area so it was very important to preserve it and have in best looking shape as we can," he added.
Tags: