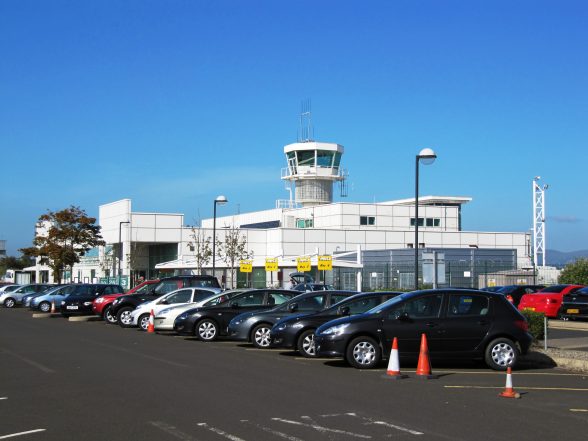 MAYOR of Derry City and Strabane District Council, John Boyle, joined forces with the ladies from the Amelia Earhart Legacy Association, for the official re-opening of the Amelia Earhart Airport Lounge at City of Derry Airport this week.
The airport lounge has undergone a fabulous transformation following the damage caused by the flooding in the North West region in Summer 2017.
The area has been refurbished with a modern new monochrome-themed interior complete with beautiful Amelia Earhart artwork as a tribute to the famous first female aviator to fly solo across the Atlantic Ocean.
As well as comfortable new seating and tables, free internet access and free view television entertainment, access to complimentary refreshments and a serene view of the beautiful hills of Donegal.
Airport Manager, Charlene Shongo, expressed her delight at the re-opening event: "We are absolutely thrilled that the Amelia Earhart Lounge has been restored, providing an additional space for our passengers to relax.
"The lounge is ideal for business and leisure customers seeking a quiet space and a little luxury in advance of their flight.
"Access to the lounge is just £10pp and can be booked online on our website and includes complimentary tea/coffee and soft drink, newspapers and magazines and much, much more to enhance the overall airport experience.
"Our dedicated team are also available throughout a passenger's visit to the lounge to provide help and assistance if and when required."
Charlene Shongo concluded: "We would like to stress that City of Derry Airport is the airport of choice for the North West region and we encourage all travelers within our local catchment to Fly Local and Choose CoDA."
Mayor of Derry City and Strabane District Council, Councilor John Boyle, commented: "I am delighted to see the completion of the work on the Earhart Lounge, which is a vital visitor facility for our business guests in particular.
"The staff have done an amazing job here at the airport, both in the immediate aftermath of the flooding last August, and in recent months, to get the airport fully operational and back to providing a top-quality service for all its customers."
Tags: