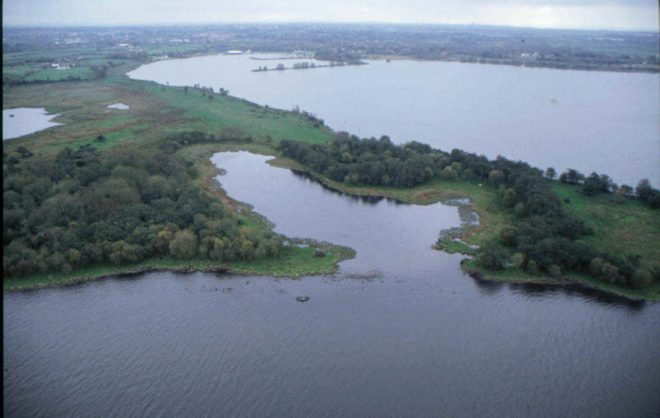 TWO Traveller families at the centre of an eviction controversy in south Derry were ordered to leave a car park by men claiming to be from the 'IRA'.
The families, which include several young children, fled the site on the banks of the River Moyola near Magherafelt last weel.
According to The Irish News, they left the car park, which is owned by the Department for Infrastructure (DfI), after five men arrived in a car and ordered them to leave the area within 24 hours.
Police were later called and are believed to have remained in the area until the families left after 10 pm.
It is understood they have since left the south Derry area.
They are part of a well-known Travelling family who have lived in the wider Magherafelt area for decades and have strong ties to the district.
They moved to the car park last month after Mid Ulster District Council officials served a court order forcing them from another site at nearby Ballyronan.
But when Sinn Féin representatives intervened on their behalf, the eviction was stalled for several weeks.
At a special council meeting held to discuss the issue last month it was decided to follow through on the order.
Sinn Féin councillor Peter Bateson called on the men who threatened the families last week to provide an explanation.
"Basically, they showed up and threatened to kill everybody," he said.
"I don't know who they are or who they represent but I would ask them publicly to come and articulate what they think they are about.
"They have claimed to be from the 'IRA'. The IRA went off the stage many years ago, they don't come from any IRA I know of."
The entrance to the car park was later blocked by stones dumped by DfI.
A spokeswoman for the Department said that legal proceedings had been ongoing and notices had been served.
Mid Ulster District Council has drawn up a list of potential locations to provide the families with a permanent halting site in the south Derry area, including a council-owned site at Traad Point, which is also near Ballyronan.
The inclusion of the disused site on the shores of Lough Neagh on the list has caused controversy and sparked a local campaign to block the move.
Dozens of people attended a public meeting at a community centre in Ballyronan to discuss the issue last week.
Mr Bateson said the issue is very complex.
"There is a need to find a suitable site and I have been working on this for some time," he said.
"I believe the issue has become controversial for very little reason."
SDLP assembly member Patsy McGlone condemned any threats against the families, particularly involving children.
A spokesman for the PSNI confirmed they were investigating an incident in the Mid-Ulster area on Thursday July 26 but refused to release further details or say if they are treating it as a hate crime.
Tags: