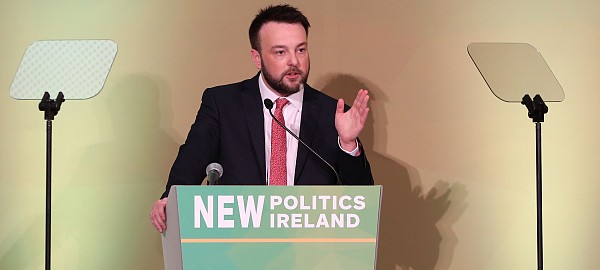 SDLP Leader Colum Eastwood has written to party leaders in the North urging a Brexit Alliance to unseat Ian Paisley as an MP.
This week MPs voted to suspend the DUP MP for 30 sitting days of the House of Commons after he failed to declare to 'lavish holidays' for him and five members of his family to Sri Lanka in return for lobbying on behalf of the Sri Lankan government.
The holidays cost in excess of £51,000.
Disgraced Paisley has now been suspended by the DUP pending an "internal investigation". If more than 10 per cent of his constituents back a recall motion, he will be forced to step aside as MP and fight a by-election.
In his correspondence, the SDLP Leader said there is a "real opportunity to take on the Tories and stop a hard Brexit".
He said the North needed a Remain voice in the commons that "will vote to stop borders in Ireland and economic devastation."
"Ian Paisley has to go. He should step aside immediately, not because the SDLP is telling him to but because it's the right thing to do," said Mr Eastwood.
"It is imperative now that all of us work to ensure that a by-election is called and it is won by an MP that will represent the interests of people in Northern Ireland at this critical time.
"That means only an MP who will go to Westminster and vote against the Tory Brexit can take the seat.
"Today I have written to all Remain voices to ask that we agree to back a remain candidate that will defeat the DUP and help protect the interests of all peoples across these islands.
"With the UK Government almost defeated numerous times in Westminster – we know that every vote counts.
"It's time that the people here in Northern Ireland "take back control" and stop any borders in Ireland. To do that we need a 'remain' MP.
"Those who profess they are wedded to stopping Brexit and stopping borders in Ireland should engage immediately with the SDLP.
"This is our chance – we should not let narrow party interests get in the way of the interests of our people," added the Foyle MLA.
Tags: