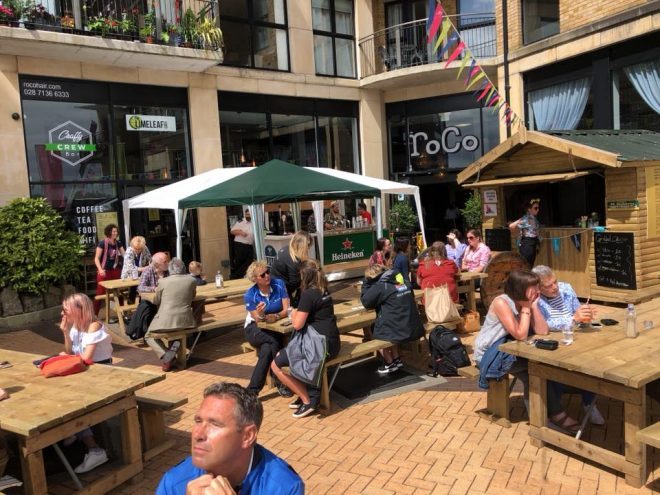 DERRY City and Strabane District Council have hosted a special networking event in association with Clipper Ventures and Londonderry Chamber of Commerce to allow local businesses to connect with the Clipper Round the World race's global partners.
The event at RoCo Hair Salon was part of the worldwide Clipper Connect Business Series which aims to build an international community around the race to share ideas and provide a platform for business people to build their own personal and professional networks.
Mayor of Derry City and Strabane District Council, Councillor John Boyle, gave the welcome address at the event on Tuesday night where he highlighted the positive impact local businesses have experienced from the city's successful hosting of the Clipper stopover.
"Our partnership with Clipper Ventures has been a significant one for our local economy, bringing extra foot fall to the city centre through the Foyle Maritime Festival and enhancing our profile on the world stage," he said.
"It has showcased our region to a global audience and that heightened exposure has the potential to open up new markets and partnerships for our business community.
"The Clipper Connect network offers a platform for local businesses to tap into the international business community that exists around the Round the World Race, enhance their own global profile and make meaningful connections."
Head of Business at Derry City and Strabane District Council, Kevin O'Connor, was pleased that the event afforded local business people the opportunity to network directly with Clipper's international partners.
"Our Business Development Team have been working closely with traders and businesses throughout the City and District to ensure they fully realise the potential of this internationally significant event taking place on their doorstep," he explained.
"We are pleased to be a host partner with Londonderry Chamber of Commerce for the Clipper Connect event which gave our own business community the ideal opportunity to connect and network with Clipper's partners and raise their international profile.
"We are also delighted to have launched the website www.explorederry.events this week which will allow the public to discover special offers, promotions and unique, seasonal experiences available not just during the Clipper Festival but at future Council run events."
For more information on how the Clipper Connect network could help your business e mail makeconnections@clipper-connect.com.
To learn more about how Council's Business Development team can support prospective, new and existing businesses in the City and District visit www.derrystrabane.com/business.
Tags: