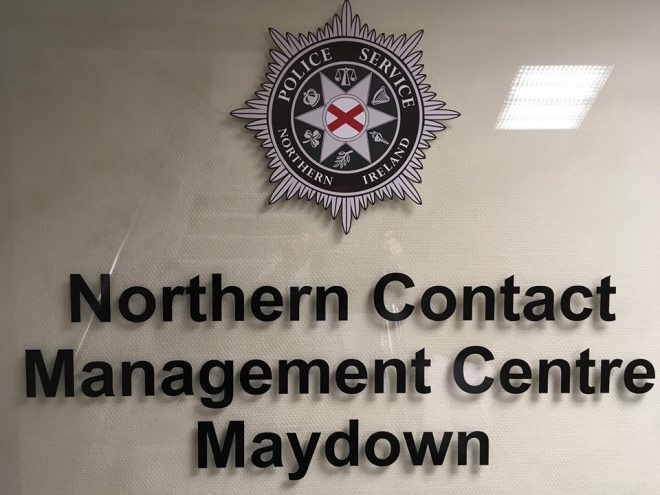 POLICE in Derry are urging the public to stop abusing the 999 emergency call service as it ties unnecessary resources need for more urgent calls.
it follows repeated callers using the 999 service for non essential calls, and sometimes it is not even a police matter.
And they are calling those who keep doing it a PLONKER – Person with Little Or No Knowledge of Emergency Response!!!!!
Earlier today at Derry Magistrates' Court sitting in OMagh, Philomena Curran (39) of Glenabbey Crescent in the city, Derry was charged with breaching her bail by pulling the emergency cord in her flat claiming she was going to kill herself on July 16.
It is claimed that last year along she made 150 calls to the 999 service. She was released on bail but warned it was her final chance by the district judge.
PSNI Foyle say on its Facebook page: "Here at Northern Contact Management Centre we always welcome people taking the time to pick up the phone and report things to us.
"Unfortunately, there are still people out there who ring us on the 999 emergency line with matters that clearly do not require an emergency response.
"Please remember that 999 is for emergencies only.
"Basically, if there is an ongoing crime or an incident where there is a risk of serious harm to people or property. Otherwise, please use the Police Non-Emergency number 101.
Examples of appropriate 999 calls:
Reporting domestic abuse & the perpetrator is still present 👍
Reporting an ongoing assault 👍
Reporting an ongoing burglary 👍
Reporting ongoing suspicious activity with persons still present 👍
Reporting finding suspected drugs or related drug paraphernalia 👍
Examples of inappropriate 999 calls:
"You've just come home after a few drinks & have the munchies. You're local Chinese takeaway are not answering the phone so you ring to ask police if we know if it's open or not!! 👎
"Police have some property belonging to you & you want to arrange to call at your local station to collect it!! 👎
"Also, having no credit on your phone may constitute an emergency in some peoples world, but this is not a valid excuse to ring 999 instead!! 👎
"Like my hair, there will always be some grey areas about whether or not some incidents may be an emergency.
"We don't mind these calls. What we do mind is people who purposely misuse the 999 line for things that clearly aren't an emergency.
"In most cases, we are the first point of contact for someone reporting an emergency.
"Misuse of 999 means that you could be preventing a genuine emergency call getting through, delaying any response that is needed and therefore putting lives or property at risk – don't be a PLONKER!
"What is a PLONKER you might ask?
"Person with Little Or No Knowledge of Emergency Response!!!!!!"
Tags: