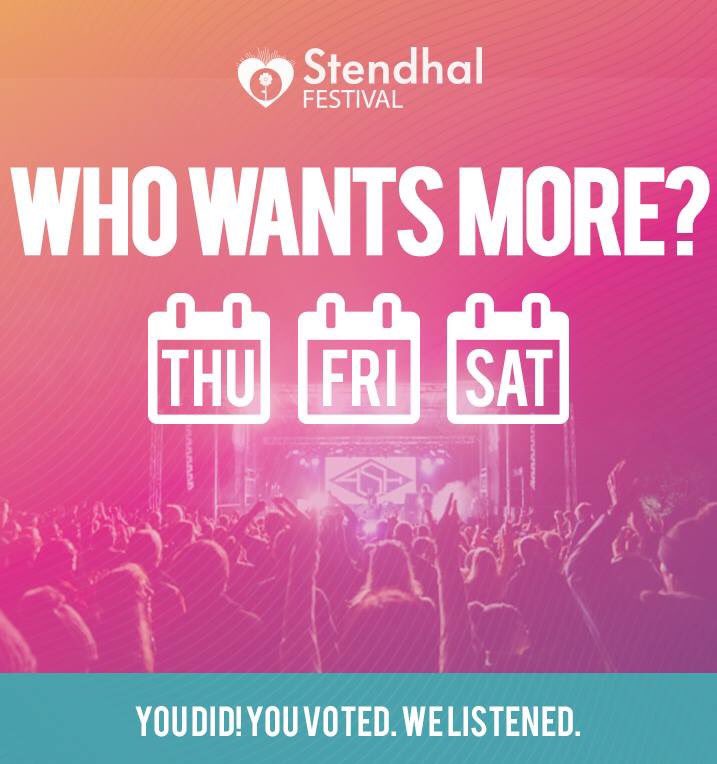 STENDHAL Festival has announced it is to extend its run from two to three nights for the first time next month.
The music and arts event in Limavady, which has won numerous festival awards across Ireland and the UK, will be extended to include the Thursday night and will now run from August 9 to August 11.
Festival Director Ross Parkhill said that the time was right to add an additional evening having been considering the proposition for the past 2 years.
"The aim has always been to have a full 3 day Festival," he said.
""While this first year is a bit of a stepping stone with just a limited number of Thursday Night tickets going on general release and entertainment restricted to just one arena, it will help us move towards a full 3 day event."
He added: "The additional night will also give our patrons more value for money and more time to travel to and get set up at the event before its gets into full swing, so from our position it is a positive move all round."
Details of the additional entertainment is currently being finalised but Ross did confirm that Foyle Film Festival would play a part in the Thursday night schedule.
Acts already confirmed for the festival include Embrance, The Wailers, And So I Watch You From Afar, and Derek Ryan.
Tickets for the event can be purchased through the festival's website http://www.stendhalfestival.com
Tags: