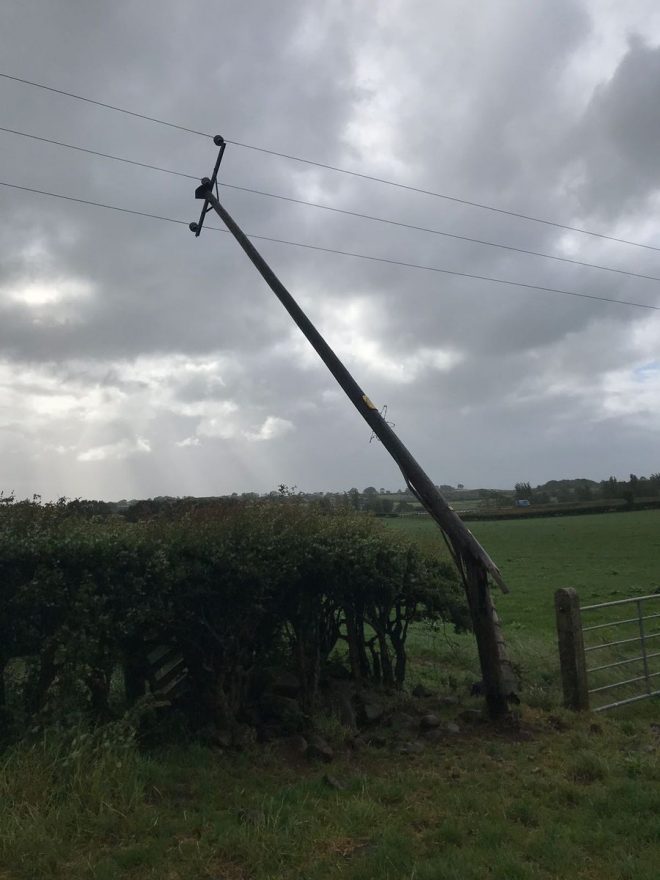 NORTHERN Ireland Electricity says it is currently working to repair damage to its network which has cut power to a large number of homes in Derry.
NIE Network says the power outage has affected around 2,200 customers in the Waterside and Campsie areas.
As yet, the company is unable to give a time on when power will be restored.
Storm Hector has been battering the North West with wind speeds between 60mph to 70 mph.
Dozens of trees have also been felled, causing power outage to other areas of the North West.
Tags: