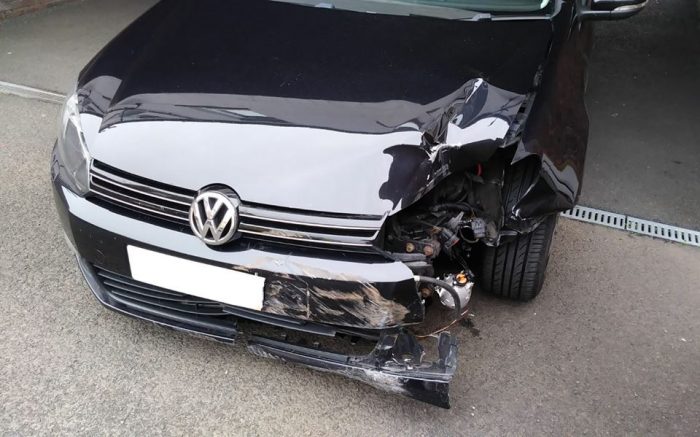 A DRIVER has been arrested and his black Volkswagen Golf car has been seized (pictured above) following a crash in the early hours of this morning.
The hit and run smash happened at P A Duffy & Co solicitor's in Broad Street, Magherafelt just after midnight, say police.
The VW left the road, careered through safety railings and smashed head on into the front window of the law firm's premises.
During follow up inquiries, the driver was arrested by police and his car, which sustained substantial frontal damage to the passenger side of the vehicle, was seized for forensic examination..
PSNI Magherafelt say the driver is "currently in a cell contemplating a hefty repair bill for the town damage and trying to work out how hes going to explain this one to the judge".
Police in the town say crews had a busy night dealing with missing persons, criminal damage to property (broken windows at a house), serious assaults, numerous drunk and disorderly incidents.
"We've also broken up street brawls, carried out stop searches of individuals following reports of individuals with knives, stop and searches of individuals for drugs, seized a car for no insurance, no tax and no MOT, dealt with a male driving a vehicle whilst having no licence.
"We also provided medical attention to a collapsed person as well as mopping up a lot of blood. Crews have also been required to provide hospital guards for arrested persons.
"Cells are approaching capacity after arrests of a number of individuals for offences including grievous bodily darm, multiple disorderly behaviour offences and persons drunk in a public place."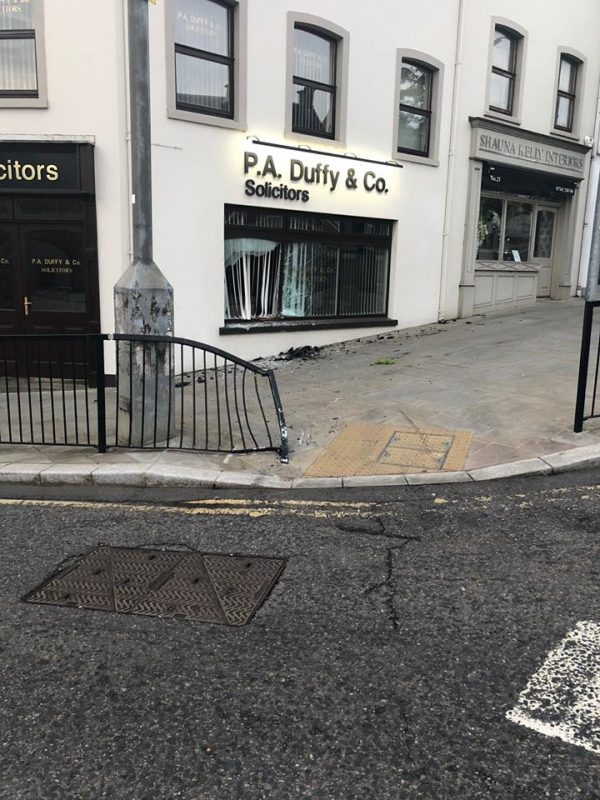 Tags: