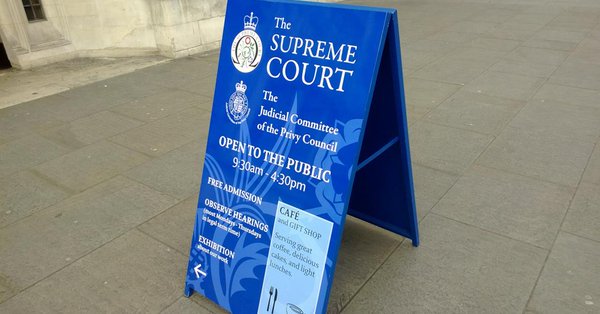 HUMAN rights campaigners have lost a Supreme Court appeal over the legality of abortion laws in the North of Ireland.
The court dismissed an appeal brought by the Northern Ireland Human Rights Commission (NIHRC).
But a majority of judges said the existing law, the Offences Against the Persons Act 1861, was incompatible with human rights law in cases of fatal foetal abnormality and sexual crime, including rape and incest.
The commission lost on the issue of whether they had the required standing to bring the case.
This, judges said, would have required the case being brought by a woman who was pregnant as a result of sexual crime or who was carrying a foetus with a fatal abnormality.
As a result, the judges did not make a formal declaration of incompatibility, which would normally lead to a change in the law.
Any change in the law will now be up to the politicians, either in Belfast or Westminster.
Deputy Supreme Court president Lord Mance said the present law on abortion in the North of Ireland "clearly needs radical consideration".
Lord Justice Kerr said that, by a majority of five to two: "The court has expressed the clear view that the law of Northern Ireland on abortion is incompatible with article 8 of the Convention in relation to cases of fatal foetal abnormality and by a majority of four to three that it is also incompatible with that article in cases of rape and incest".
He added that while this was not a binding decision, "it must nevertheless be worthy of close consideration by those" who decide the law.
The court's ruling this morning has divided political opinion.
Sinn Fein MLA Megan Fearon tweeted: "Disappointing result at #SupremeCourt this morning but important comments from judges finding law incompatible with #HumanRights. Court may have ruled they had no standing, but we can act & so can both governments. Time for change!"
The DUP, who support retaining the North of Ireland's abortion law, welcomed the court's decision.
Paul GIvan MP tweeted: "Human Rights Commission took a case through the Courts that the UK Supreme Court has found it didn't even have the authority to take.
"How much did this cost the taxpayer and who will be held accountable?"
Party colleague Ian Paisley MP tweeted in response: "They were not expecting that result."
Tags: