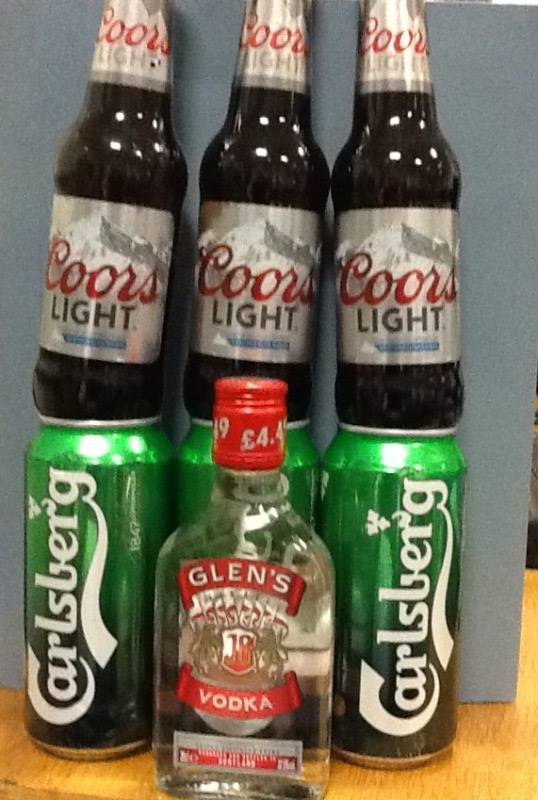 POLICE in Derry made separate seizures of alcohol from underage drinkers in Derry last night.
Neighbourhood policing teams made the seizures in St Columb's Park and Foyle Street.
PSNI Foyle say on its Facebook page: "Police from Foyleside and the Moor Neighbourhood Team were on patrol in Foyle Street this afternoon and evening.
"A juvenile was detected with alcohol. He became obstreperous and abusive and was arrested for Disorderly Behaviour.
"The young male was taken home to his parent and will be dealt with in due course.
"A number of other alcohol seizures were also made in Foyle Street and the Peace Garden.
"Parents, Foyle Street is a focus for Police in relation to anti-social behaviour, underage alcohol consumption and drugs.
"Please encourage your children not to linger as they may fall prey to sinister elements who may use peer pressure which could lead to unwise choices in relation to drugs and/or alcohol, which may increase their vulnerability exponentially,
"A male person was also detected in the Peace Garden in possession of a class B controlled drug.
"Please remember that a conviction for drug possession now, could have a damaging effect on your future travel and career choices.
"Finally, every street, road, avenue and thoroughfare in the city of Derry is designated as alcohol free and no alcohol is allowed to be consumed.
"Please do not leave licenced premises in possession of glasses or bottles, even plastic ones, as you will be committing an offence against Council bye laws and this will leave you liable to prosecution by the Council.
"Police are seeking to keep people safe while they are enjoying the vibrant night time economy that Derry has to offer.
"If you have any questions for us in relation to any of these issues, please ask them."
Meanwhile, police continue to patrol St Columb's Park to clamp down on anti-social behaviour which was enjoying the fun for families using the park.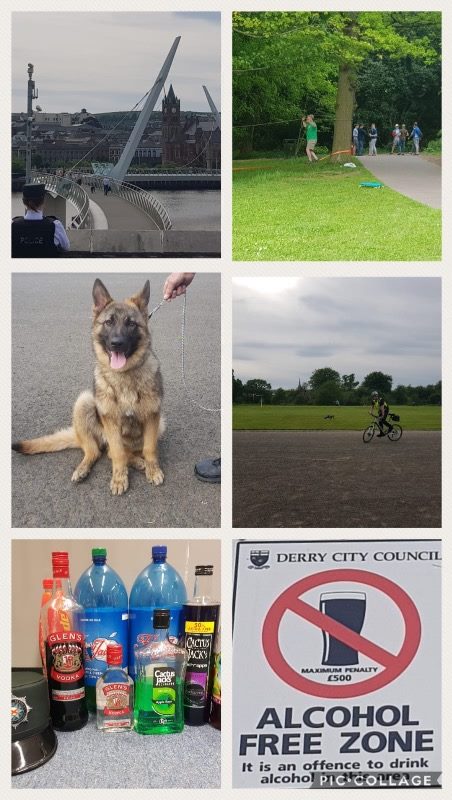 PSNI Foyle added: ""See a select choice of top quality hooch liberated from the youth of St Columbs Park.
"Last night Tonight was a quiet night in the park and families and dog walkers enjoyed the peace to soak up the sun.
"Entertainment was provided in the way of Frisbee and slack rope walking, though the most frequent users were the local neighbourhood Policing team.
"Despite a couple of drug seizures, it was a fun family atmosphere .
"It would seem the message is getting out that the park is a fun place for all, but leave the drink at home!"
Tags: