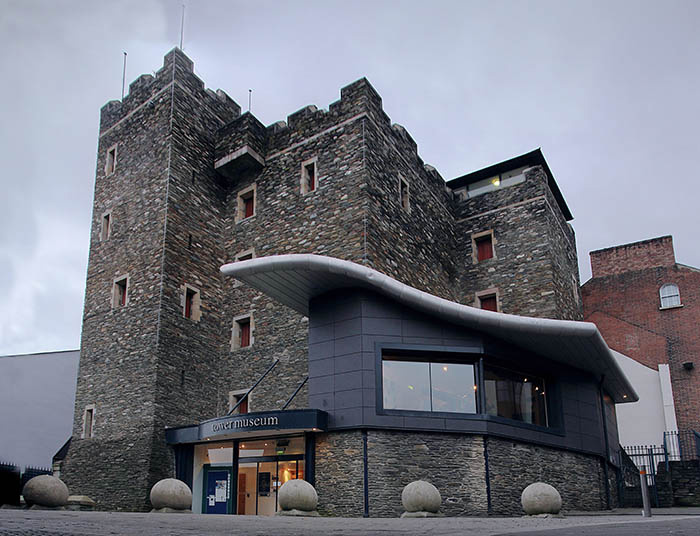 THE Tower Museum will host two interesting talks next week focusing on both the history and changing infrastructure of the North West.
The first talk will take place on Tuesday May 15th at 7pm, when Paul Strawbridge from Donegal County Council will explore the unusual subject of the water supply in Derry, Strabane and Inishowen, and its impact on the local economy.
Paul will take a closer look at how the infrastructure of the region developed since the industrial age, from the first city reservoir in Fountain Hill in 1808 and other early installations such as Buncrana and Moville in the 1850s, to the long awaited supply of water to areas such as Muff, which didn't obtain drinking water until 1959.
The talk will also focus on the impact of the shirt factories and how the city's thriving economy and population dramatically increased the demand for water, with new reservoirs such as Creggan required to cope with the demand.
Thursday sees the next event in the popular Speeches Strikes and Struggles series, with a talk by Niall O'Dochartaigh, lecturer in Political Science and Sociology at the National University of Ireland Galway.
Titled 'Negotiating Protest: Communication and Conciliation in the Civil Rights Campaign', the talk will look at one of the most important eras of local history and the talks that went on behind the scenes.
As an academic and international speaker, Niall O'Dochartaigh has a long connection with the city and its history, which has been the subject of his thesis 'From Civil Rights to Armalites: Derry and the Birth of the Irish Troubles" to his ongoing research today.
His forthcoming work entitled 'The Longest Negotiation: British Policy, IRA Strategy and the Northern Ireland Peace Settlement', is soon to be published in Political Studies.
Curator with the Tower Museum, Roisin Doherty, said: "These latest talks will be of great interest to anyone who enjoys learning about local history. While very different in subject, they both offer a valuable insight into the development of the North West and chart how we've evolved into the place we are today.
"I would recommend coming along to hear the accounts of two very accomplished historians."
The first talk A History of Water Supply in Derry, Strabane and Inishowen takes place on Tuesday May 15th at 7pm, while the Speeches Strikes and Struggles event takes place on Thursday May 17th at 7pm.
If you would like to attend either or both of these talks, please RSVP by contacting tower@derrystrabane.com
Or by calling 02871372411.
Tags: