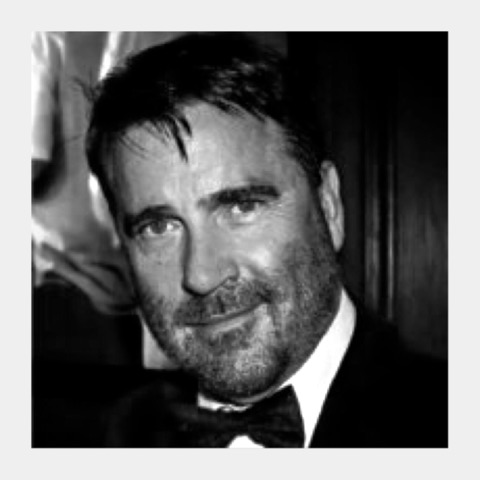 Pride in design and quality at new luxury Coralmount Development
By Michael Taggart
Next week Taggart Homes will unveil the most luxurious development ever built in Northern Ireland at Coralmount on the Limavady Road in Derry.
As I write this the final final finishing touches are being put together on my favourite project to date.
We have six new homes in a beautiful gated community, the result of countless hours, days and months of work, on both the design and the construction.
I've always loved architectural design. If something catches my eye and I like it then I will retain it and try to work it into a home.
I know from the feedback we have received that the copper roofs at Coralmount have created a bit of a buzz on social media.
Copper has been used in the construction of iconic buildings for centuries; it forms the top of our own Guildhall and the world's most famous statue – the Statue of Liberty. There are very good reasons for it; it's a great metal to work with, can be cut and shaped to fit and lasts for hundreds of years which is much longer than other conventional products.
These days copper can also be treated to prevent it from oxidising (and going green) and we've imported a specialist treatment from England to preserve it. There's just something very special about that particular finish outside the homes at Coralmount; it adds the special feeling of well-being to these homes.
That special feeling continues in other areas outside the homes. I believe in making the back gardens more functional by limiting grass lawns at the rear of homes in this country and replacing with coloured planting and more usable material to allow families to enjoy these spaces regardless of the weather.
At least eight months of the year the use of lawns is rendered impossible by our weather, they get wet and can get muddy. The rest of the year they can become laborious, requiring constant care and attention.
At Coralmount therefore we have created beautiful open spaces using another construction item that has lasted hundreds of years – cobbles. In Boston for example they are putting the cobbles back on many of their thoroughfares. We have used hand-cut sandstone cobbles along with sandstone paving around our new homes.
The spaces at the rear of the homes are functional living areas. Two of the homes have custom designed pergolas, filled with light all year round and with wood-burning stoves and entertainment systems. Another has an outdoor bar and fireplace in the perfect space for entertainment.
Inspiration for the walls, iron fencing, and other features have been inspired by some of things I've seen used in Santa Monica and at the Merrion in Dublin.
I've always been fascinated by Orangeries, and three of the homes have been given these lovely spaces.
The concept comes from the 17th century when fashionable home owners began adding them to their properties to grow fruit year-round and offer protection from the harsh winters for both the fruit and the residents and would have been regarded as a symbol of wealth. There's a beautiful Gothic orangery at Glenveagh National Park in County Donegal.
Every home is different inside and out.
The kitchens have been hand-made and hand-painted, with separate chef's kitchens. Italian chandeliers and spanish marble can be seen throughout.
Italian style Walk-in wardrobes, stand-alone traditional baths and traditional wood panelling are among the many luxurious features.
There's definitely an olde world charm inside with themes taken from the Mediterranean, New England and classic old Ireland – contemporary styles complimented by high end modern German appliances to include built-in coffee machines along with temperature-controlled red and white wine fridges.
There's a huge sense of satisfaction with the workmanship which has gone into Coralmount and the feeling of escapism the future owners will get when they put down roots here.
When I hand over keys to those six new home-owners in the weeks ahead, I will do so safe in the knowledge that these homes will be around for many many generations to come.
…………….
Airport loss is airport gain!
Proof, if it was needed, that what sometimes is seen as negative news can turn out to be very positive indeed.
Last week Ryanair announced it was stopping its City of Derry to Glasgow air service. They also announced however that a new service between here and Edinburgh would be starting instead (and this was lost in some of the media coverage).
Now Loganair are going to operate the Glasgow service instead.
So in a week we lost one service and gained two. That's a result.
………………
And finally…..
Hats off to architect Declan McCabe.
Below is a traditional thatched cottage on the main street in Bundoran, County Donegal.
And just what it looks like from the back. Incredible.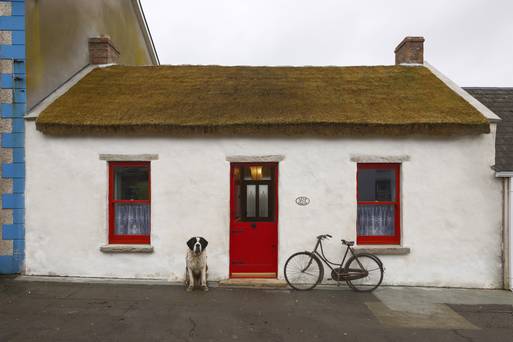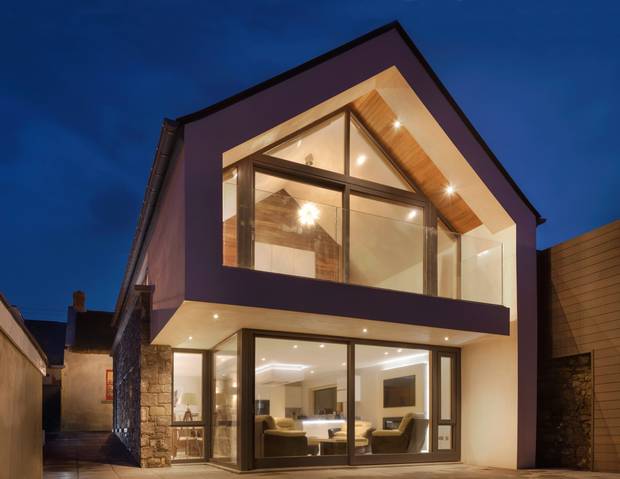 Michael Taggart is Strategic Adviser at Taggart Homes, The Designer Builder – www.taggarthomes.com
Missed Anything?
You can read Michael Taggart's column from last week here:
The Michael Taggart Column – Time To Get Rail On Future Of North West
Tags: