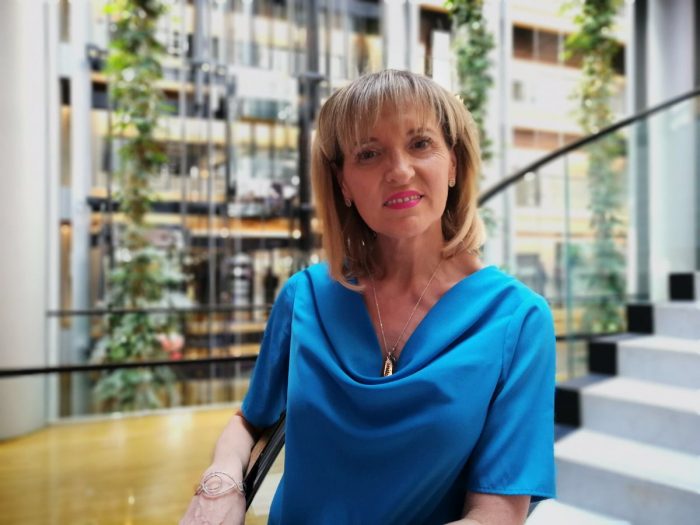 SINN Féin MEP Martina Anderson said comments from British Foreign Secretary Boris Johnson highlight how the Tories view the north of Ireland as collateral damage in their Brexit agenda.
Boris Johnson had rubbished fears that Brexit could create a hard border on the island of Ireland by comparing it to the boundary between two London boroughs.
The British Foreign Secretary dismissed the concerns by saying that drivers who travelled between Camden and Westminster could still easily pay the Congestion Charge.
He insisted it was a "very relevant comparison".
"There's no border between Camden and Westminster," he told BBC Radio 4's Today programme.
"But when I was mayor of London we anaesthetically and invisibly took hundreds of millions of pounds from the accounts of people travelling between those two boroughs without any need for border checks, whatever."
Challenged on the comparison, Mr Johnson said: "It's a very relevant comparison because there's all sorts of scope for pre-booking, electronic checks, all sorts of things that you can do to obviate the need for a hard border."
Reacting to his comments, Martina Anderson said:
"The frankly ridiculous comments from British Foreign Secretary and arch-Brexiteer Boris Johnson that there is no border between council boroughs in London and that somehow that is comparable to the situation in Ireland shows how out of touch with reality he actually is.
"He, like many of the Tory cabinet, have so little comprehension of what happens beyond the M25, let alone what the reality is on the ground in Ireland.
"It may have escaped his attention that Ireland is already partitioned and that the reckless Brexit agenda pursued by his government has the potential to copper fasten and increase the huge damage that was done to the island and its people by partition.
"While Boris Johnston is often dismissed by many as some sort of buffoon, his views are reflective of how the Tories view the north in terms of Brexit.
"The reality is that the Tories care nothing for the people of the north of Ireland and that we are just collateral damage to them in their pursuit of their myopic Brexit.
"We need to secure special status for the north within the EU in order to protect our economy, our rights and the Good Friday Agreement in the face of this ongoing Tory assault," added the Sinn Fein MEP.
Tags: