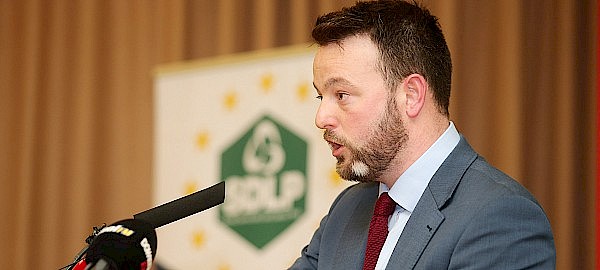 SDLP leader Colum Eastwood pressed the British Prime Minister Theresa May to deliver a City Deal for Derry during a meeting at Stormont on Monday.
The Foyle MLA said: "I used a meeting with the British Prime Minister Theresa May to keep up the pressure and momentum for a City Deal in Derry.
"Having secured a commitment to a City Deal from her Secretary of State for a Derry for City Deal, I reminded Theresa May that the North remains the only region where the British Government hasn't invested in a City Deal.
"The urgency to deliver is therefore obvious and I equally reminded her that the British Treasury has a responsibility to invest substantially in a City Deal, as it has done in other places.
"Having suffered 13 months without a government, and with the collapse of negotiations, the danger is always that in a political vacuum our economy in the North-West is again left to wither.
"We have watched that pattern unfold over the course of all of our recent history.
"My job is to ensure that this doesn't happen again, my job is to ensure that we attempt to change that pattern of neglect and discrimination.
"It is my responsibility and that of my party to seek solutions to our problems even in the absence of our local government and even with all the political difficulties we are facing.
"The simple truth is that with Brexit coming, our economy needs every help and every solution that we can help create.
"Locally the SDLP has stepped up our campaign and we are determined to press ahead until it is delivered. I genuinely believe that City Deal is the best way to finally deliver an expanded university at Magee and to deliver the road and rail upgrades that we've been denied for years.
"After years of making economic plans, a City Deal offers a way to actually fund them and deliver them.
"I also believe that if we keep campaigning and keep the pressure in the right places, a City Deal for Derry is now within reach."
Tags: