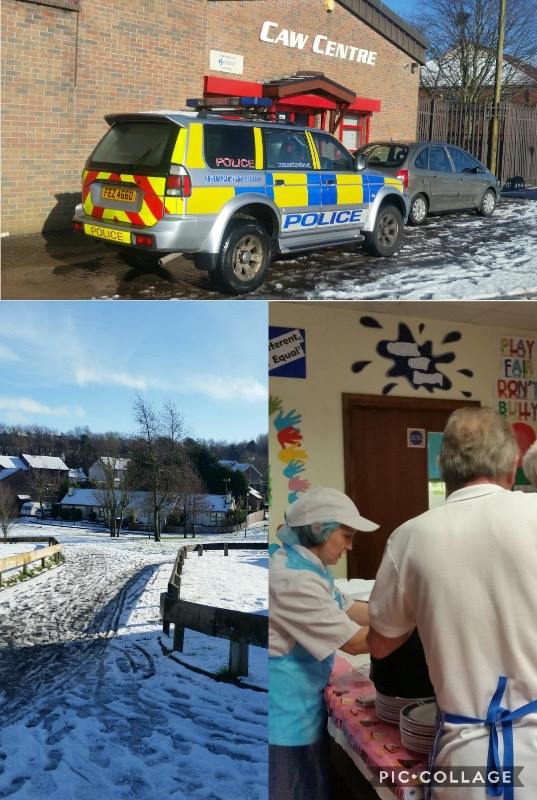 IT'S been snow joke trying to get about Derry during the weekend heavy snow and ice blast.
The PSNI in Derry turned to meals on wheels drivers to help out the local community in Caw.
PSNI Foyle say on its Facebook page: "You might have noticed Waterside Critical Neighbourhood Team going house to house in the Waterside area today.
"It was a different kind of house to house.
"Due to the snow, and us having a 4×4 handy, our intrepid delivery team was more than happy to help out the local community centre in Caw deliver meals on wheels to residents in the Waterisde area.
"Now, I fully expect an onslaught of 'hungry peeler' jokes
☕️
🍩, in fact I'll be disappointed if there's none but I can confirm that all the food survived the journey unscathed to the residents in the back of our Police car."
Tags: