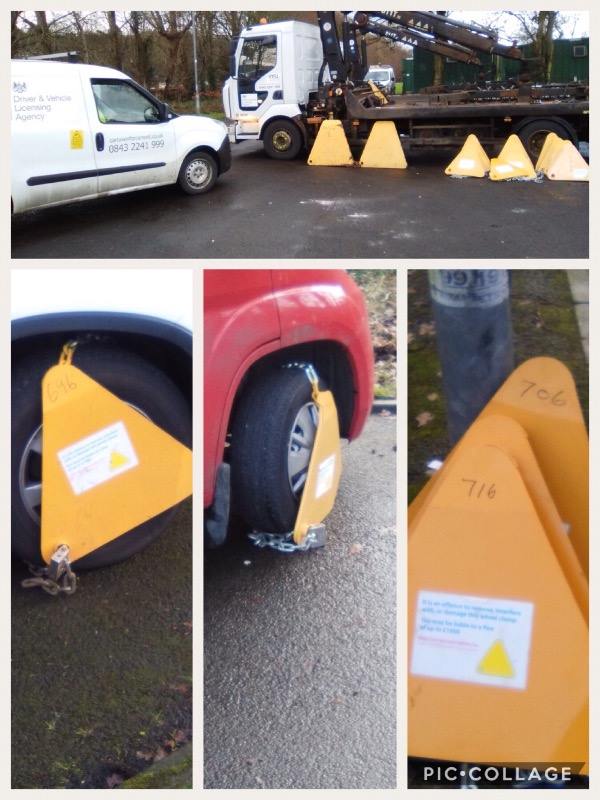 THE PSNI are warning motorists that untaxed vehicles will be clamped and tickets will be issued to those flouting the law.
It follows a crack down by the Drive Vehicle Agency (DVA) in the Waterside area of the city on Tuesday.
In message on its Facebook page, PSNI Foyle say: "Whats triangular, yellow and cannot be removed
⚠️?
"That would be the 29 clamps that were placed on vehicles 
🚗 in the Waterside for No Tax by the DVA who also issued six tickets.
"These clamps also come with a large fine that has to be paid immediately should you wish to keep your car and not watch it being removed on a lorry. 
"A number of other motoring offences were detected and unfortunately for some drivers, some were issued with tickets.
"Please take time to make sure your vehicle 
🚙 is taxed, insured, mot'd and roadworthy before any journey."
Tags: