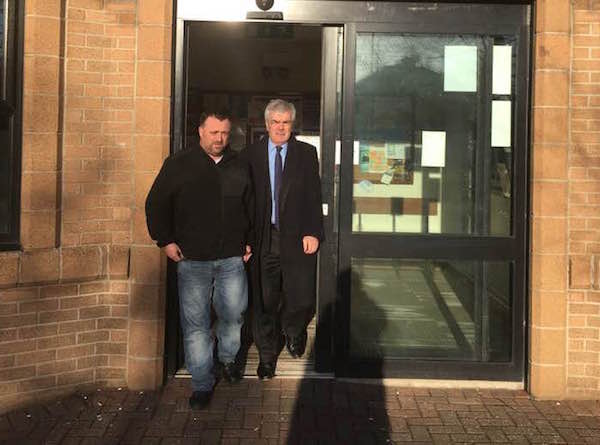 DERRY dissident republican and indepdent Councillor Gary Donnelly who was arrested in Donegal yesterday in connection with the murder of former Sinn Fein  chief and MI5 spy Denis Donaldson has been released without charge.
A second man arrested is still being questioned.
Donaldson was executed at his home outside Glenties in April 2006 after it was revealed he was operating as an M15 spy.
The Real IRA later admitted responsibility for his murder.
A number of people have been arrested in connection with his death but none have ever been charged.
'Donzo' Donnelly, a councillor on Derry/Strabane District Council, had been previously arrested in relation to the same
incident.
He was arrested by Gardai at a commemoration ceremony taking place in West Donegal yesterday.
He was questioned at Letterkenny Garda station.
The inquest into Mr Donaldson's death has been delayed at least 19 times for various reasons.
His family taking legal action against the authorities to get access to his journal.
Much of the delay centres around an alleged journal which Donaldson was writing after being outed as an M15 operative.
Local Donegal county councillor Micheal Mac Giolla Easbuig claims Mr Donnelly's arrest was "politically motivated."
Tags: