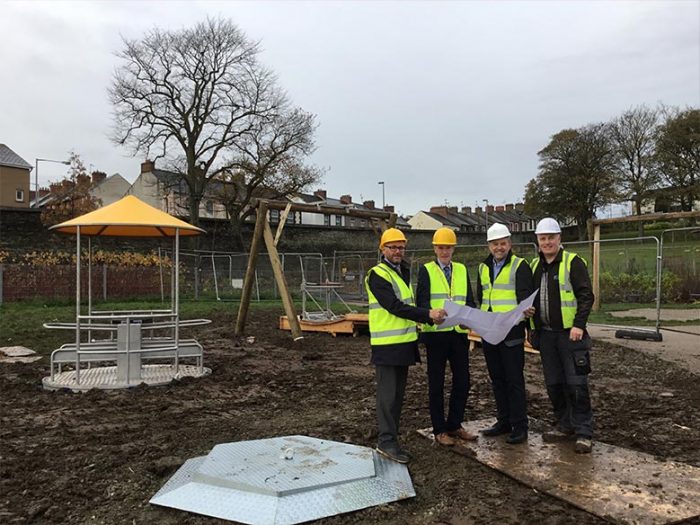 DERRY City and Strabane District Council have confirmed that the new wheelchair friendly play area in Brooke Park will be open in the Spring of next year.
Contractors Allplay Ireland Ltd completed the installation of the equipment earlier this month but the weather dependent installation of supporting infrastructure around the site cannot be completed until March 2018.
A user manual, risk assessment and supervision criteria for the equipment is also being developed by Council to ensure safe use of the play area when it opens to the public.
Parks Development Manager Colin Kennedy said the new equipment will be a positive addition to the existing play infrastructure in the redeveloped park.
"The assembly and installation of the new play equipment is now complete and the wheelchair friendly play area will be open to the public in the Spring once the new turf is established within the play area.
"The ground works are weather depended but will be completed as soon as is possible to allow the public to access the new equipment.
"The area includes a wheelchair friendly swing, a wheelchair see-saw and carousel and a hexagonal rocking plate and will allow more young people to avail of the state of the art play facilities in the park."
Deputy Mayor of Derry City and Strabane District Council, Councillor John Boyle, visited the site at the start of the month to view the progress of the work which also included other repair works including the reopening of the pedestrian gate next to Marlborough Road.
Tags: