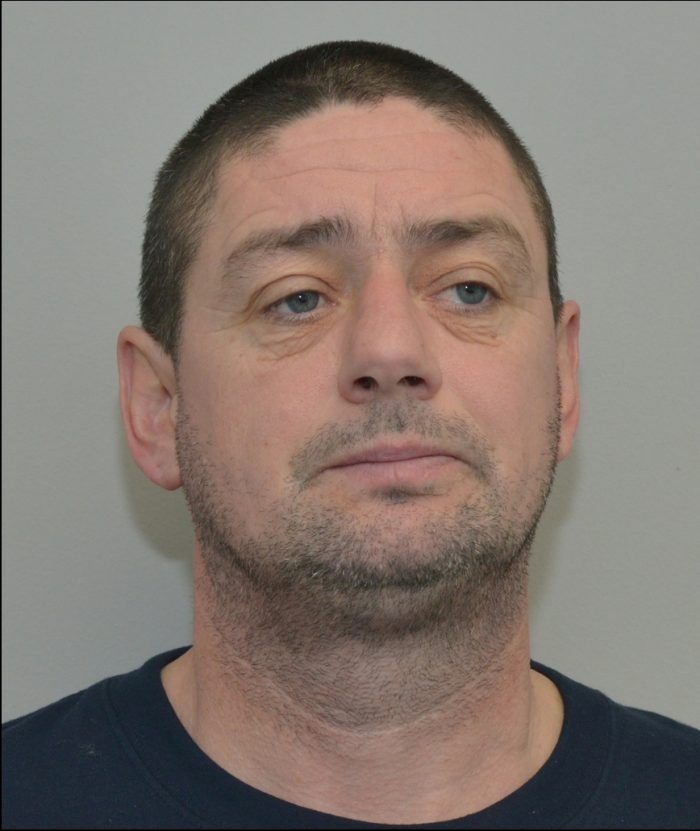 A DISSIDENT republican political group says one of its members who was released from jail two days ago has been returned to prison after having his licence revoked.
Neil Hegarty was released on Tuesday of this week from Maghaberry prison after serving five years of a ten year sentence for possession of explosives.
Police stopped a car at Westway in the Creggan area on the evening of December 6, 2012.
During a search of the vehicle, officers found a holdall containing a home-made Explosively Formed Projectile (EFP). Police believe this item was intended to be used in a dissident republican terrorist attack.
Car driver Jason Ceulemans (41), of Coshowen, passengers Damien Harkin (48) of Westland Avenue, and Hegarty (52) from Benevenagh Gardens were all sentenced to 10 years imprisonment after pleading guilty to possession of explosives and 4 years imprisonment for possession of items for use in terrorism.
Both sentences were are to run concurrently.
When their car was stopped, all three men were dressed in dark clothing; Harkin and Hegarty were wearing two pairs of gloves, one over the top of the other.
In a statement today, Saoradh said: "We have been made aware of, and condemn, the actions of the British Government in revoking the licence of recently released Republican Prisoner Neil Hegarty.
"Neil was only released yesterday (5th December) after five years in gaol, and had been at home with family and friends celebrating his release when armed Crown Forces arrived to return him to captivity.
"Neil was removed from the house and is to be returned to Maghaberry Gaol.
"This vindictive action has been quite clearly premeditated and yet another example of continuing attacks on the Republican Community by British State Agencies.
"Neil Hegarty is an unashamed Irish Republican, who has been returned to captivity by a foreign government with no right to be in Ireland.
"He is yet another victim of Internment via revocation of licence and should be released back to his family immediately.
"Saoradh will be to the fore in campaigning for Neil's release, and should he remain unjustly incarcerated protest action will be forthcoming."
Tags: