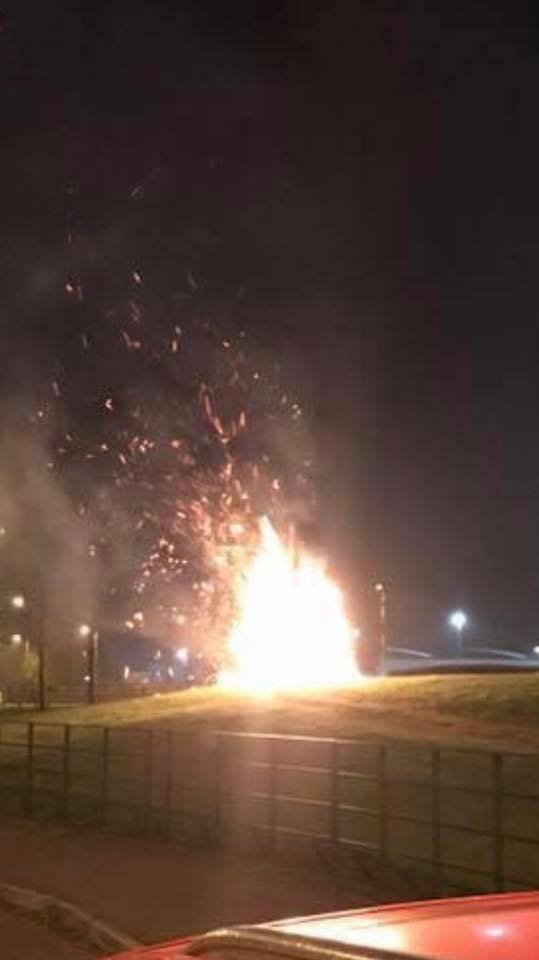 AN SDLP MLA has condemned those who set fire to and destroyed a Halloween display in Strabane last night.
In a message on his Facebook page, Daniel McCrossan said: "Why can't idiots keep their hands to themselves?!
😡
"There are some who are determined to wreck and destroy public property, destroying enjoyment for everyone else.
"Here is what's left of the Halloween display at the 'Tinneys', Strabane.
"There was a 'Tin man and wicked witch' display here for kids and to bring some festive spirit to the area for this Tuesdays Halloween events.
!Idiots destroyed and set fire to it, leaving nothing but a mess and clouds of smoke. Not to mention wasting the invaluable time of our emergency services.
"Anyone with information or seen anyone at this place between 7:30-815 please forward it."
The MLA said a further fire was started in the town at a local business premises.
"Someone also set fire to the back of Poundland in Strabane business park as well. All around the same time or slightly after the fire at the 'Tinnies'.
"I've received a lot of private messages with information and would encourage others to do the same.
"We can't have these idiots wrecking the local area."
Tags: