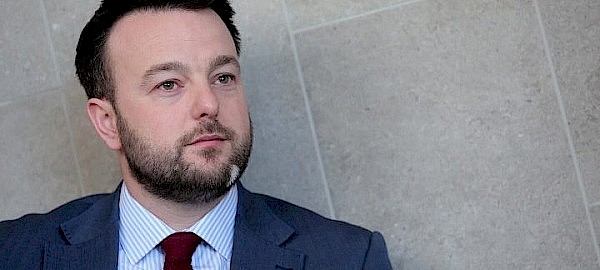 SDLP Leader Colum Eastwood MLA has said that the progress to date in the Brexit negotiations has been poor.
Speaking after a resolution from MEPs on the next round of negotiations, Mr Eastwood said:
"Progress to date in the Brexit negotiations has been poor. The British Government has chosen to deal in non-committal vaguery rather than providing certainty about future relationships between these islands and the position of EU nationals. That is unacceptable.
"In that context, it is incumbent on people on this island to propose, build and implement an Irish solution to the Brexit problem.
"We can't vest our confidence in lip service from a London government who clearly do not understand the dimensions or delicacy of relationships on this island.
"The tactic of smoking out the British Government's position on Ireland up until now has been understandable.
"But it is no longer good enough to leave it to Theresa May's government to craft a creative solution to the challenges we face. They have proven themselves incapable.
"If we continue to shift responsibility to the British Government alone, rather than step up to the challenge ourselves, history will come to judge our strategy as deeply complacent.
"The solutions to the challenges we face can be found in the three stranded nature of the Good Friday Agreement.
"The context and the content of the agreement can be used to eliminate borders on this island as well as fortifying our membership of the single market and the customs union.
"That is the only dispensation which will protect the political and economic interests of people on this island.
"The SDLP will continue working with our partners across these islands and across Europe to exert influence on the Brexit process in the absence of devolved institutions.
Sergei Stanishev MEP, president of the Party of European Socialists, said:
"The future of Northern Ireland and its relationship to the Irish Republic should be a top priority in the Brexit negotiations, but so far the UK government shows no sign that it has fully grasped the complexities of the situation. Meanwhile, the SDLP has been consistent in defending the interests of the people of Ireland.
"Through their membership of the Party of European Socialists, the SDLP is part of a network of sister parties across Europe.
"We will continue to work closely with them to identify both risks and possible solutions throughout the Brexit process."
Tags: