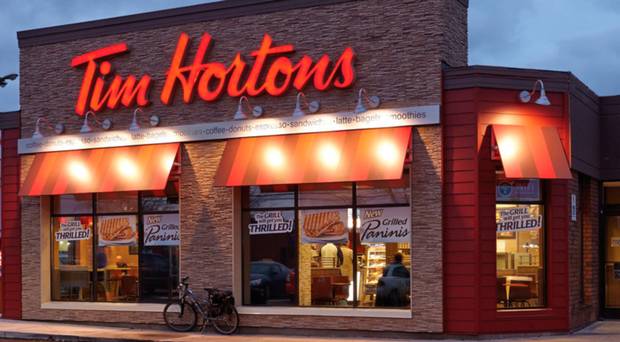 COFFEE and doughnut chain Tim Hortons has plans to open up to 20 stores across the North of Ireland.
Mostly the stores will be in Belfast but the owners are looking to open in big cities, and sure no city comes as big as Derry.
The Canadian-owned firm is targeting the UK's biggest cities, and has already opened its first stand-alone store in Glasgow.
Commerical property agents have been appointed to help with earmarking suitable cities.
A spokesman for Tim Hortons told the Belfast Telegraph: "While we know lots of towns and cities are excited to get their first Tim Hortons, we always keep our donuts close to our chest until we're ready to make an announcement."
It is one of the largest fast food chains in North America, and has around 4,600 stores.
It was founded in Canada in 1964 with a menu that includes coffee, speciality drinks, fresh baked goods, sandwiches and wraps.
It is known for its Iced Capp, a blended coffee drink, and its Timbits doughnut bites that come in a range of flavours, such as honey dip and apple fritter.
At the end of 2016, Tim Hortons first announced it was coming to the UK as part of the brand's global expansion. Restaurant Brands International said it had formed a master franchise joint venture with an investor.
Eight out of 10 cups of coffee sold across Canada are served at Tim Hortons.
Tags: