HISTORY buffs will be delighted to hear that this weekend sees the continuation of a fascinating events programme at the Tower Museum highlighting the work of pioneering local archaeologist and photographer Mabel Colhoun.
The events chart the footsteps of the ground breaking researcher who fearlessly broke with the conventions of her time to pursue her passion for local history, and give some context to the exhibition which is currently on show at the Museum titled Mabel Colhoun – A North West Pioneer.
Education Officer with the Tower Museum, Ronan McConnell, said the events would offer a further insight into the work of one of the District's most significant female figures.
"Mabel Colhoun dedicated her life to charting the heritage of Inishowen, and was the first person to put together such a significant body of research on the area which is still referenced to this day," he explained.
"Born in Derry, she had a passion for the Inishowen Peninsula and would cycle from her home at Deanfield in the city to carry out field work at archaeological sites all over Donegal.
"The exhibition here on display at the Museum boasts a fantastic collection of Mabel's personal belongings, artefacts, teaching resources and much more, and the events taking place this week offer the opportunity for people to find out more about Mabel's work and the places which inspired her."
On Saturday 5th of August a free family photography Treasure Hunt will be held at the Tower Museum.
This free family workshop will arm you with a camera and the skills to capture specific locations around the city during a special photography treasure hunt.
There will be two sessions, one taking place at 10am and another at 12.30pm. As spaces are limited please book in advance and it is advised that the workshop is best suited for children aged 8-16 years.
On the 12th of August a free bus tour of the archaeological and historical sites of Inishowen identified by Mabel Colhoun will be leaving the Tower Museum at Union Hall Place at 11am and returning at 4pm.
The tour will take in churches, standing stones and wedge tombs located around Buncrana and Fahan, the Holy Well at Mamore Gap, the Donagh Cross and the Marigold Stone, the Carrowmore High Crosses and Skull House at Cooley.
Spaces are very limited for this tour so please book early and participants are advised to bring a packed lunch for the lunch stop at Mamore Gap.
The tour will be led by the West Inishowen History and Heritage Society.
To book your place or for more details, please contact [email protected] or phone 02871372411. Both events are free.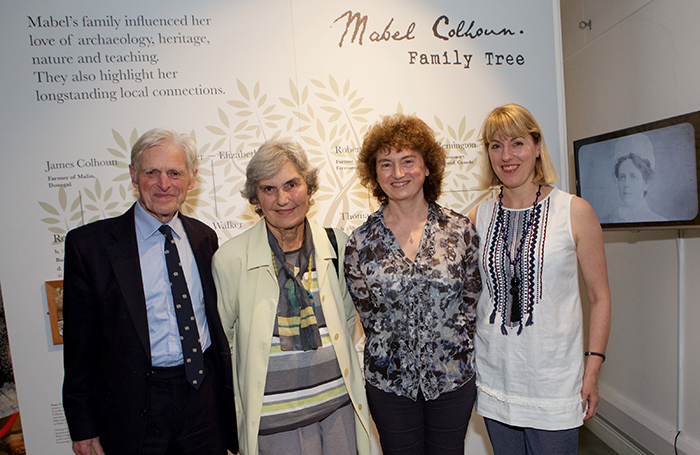 Tags: