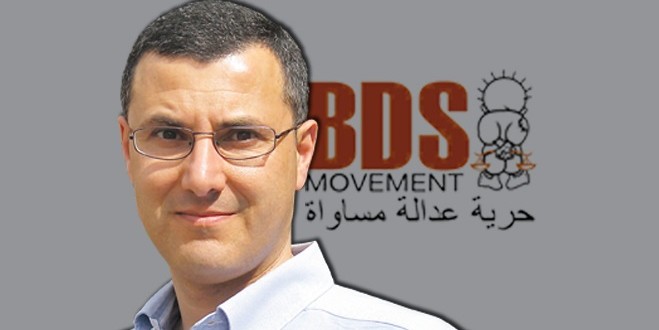 THE co-founder of the Palestinian Boycott-Divestment-Sanctions Campaign will address an audience in Derry this evening, Friday, July 7.
Unison, Clarendon Street, Derry: The Derry Branch of the Ireland-Palestine Solidarity Campaign ssy they are pleased to announce that OMAR BARGHOUTI, the co-founder of the Palestinian Boycott, Divestment and Sanctions movement, and head of the BDS National Committee in Palestine will be speaking at an open event this evening.
He will address two public meetings in Belfast and Derry this week as a guest of the Irish Congress of Trade Unions (ICTU).
The Derry event will take place this Friday, 7th July, commencing at 7pm in Unison (The Old Church, corner of Queen Street and Clarendon Street).
Omar is regarded as an inspiring speaker who has suffered severe harassment and repression at the hands of the Israeli state as a result of his activities for freedom, justice and equality for the Palestinian people.
Catherine Hutton, Chair of the Derry IPSC Branch, said: "We are delighted that Omar Barghouti will be speaking at this event on Friday and welcome anyone who wishes to hear more about BDS to attend.
"This is very important and relevant to us in Derry, as we were the first Council area in the North to pass a motion calling for our Council to enact BDS and declare Derry and Strabane an apartheid-free zone.
"Members of the group will also be attending a meeting with senior Council staff and Omar to look at how BDS has been implemented globally."
The BDS (Boycott, Divestment and Sanctions) movement seeks to put economic and social pressure on Israel to comply with international law.
The campaign, organised and coordinated by the Palestinian BDS National Committee, was started on 9 July 2005 by over 170 Palestinian non-governmental organisations in support of the Palestinian cause for boycott of Israel, disinvestment from Israel and international sanctions against Israel. Supporters of the BDS movement liken it to the pressure put on South Africa in the 20th century to end apartheid.
Omar Barghouti is a founding committee member of the Palestinian Campaign for the Academic and Cultural Boycott of Israel (PACBI) and a co-founder of the Boycott, Divestment and Sanctions (BDS) movement.
In response to BDS being referred to as anti-Semitic, Barghouti has stated that, "BDS is a non-violent human rights movement that seeks freedom, justice and equality for the Palestinian people, based on international law and universal principles of human rights.
"As such, BDS has consistently and categorically rejected all forms of discrimination and racism, including anti-Semitism as well as dozens of racist laws in Israel."
Tags: