THIS is the Derry mum who will face a court today to face a sentencing hearing after she admitted defrauding a jobs training firm she managed for over £30,000
Donna Sheerin used the money to travel to Turkey to visit her toyboy lover and pay off her debts on credit cards, her mortgage and her Derry Credit Union account.
Sheerin, of Grangemore Park, will appear at Belfast Crown Court this morning.
She previously appeared at the same court last month where she pleaded guilty to nine counts of fraud by false representation.
Sheerin pleaded not guilty to nine counts of theft.
A prosecution lawyer told Judge Patricia Smyth at the hearing in May that he was making an application for those nine charges to be "left on the books and not to be proceeded with without the leave of the Crown Court or the Court of Appeal''.
Four years ago Sheerin was in the spotlight when she was nominated as Business Woman of the Year in the Ulster Tatler Awards.
The offences Sheerin admitted were committed on dates between July 10, 2013 and April 16, 2015 while she was managing director of east Belfast-based Totalis People Ltd.
The company describes itself as a "private vocational learning provider which delivers tailor made programmes for employees, employers and unemployed people in Northern Ireland''.
The fraud charges alleges dog loving blonde bombshell Deerin "dishonestly made a false representation that she was entitled to use the proceeds of cheques'' which were drawn against Totalis People Ltd's accounts with First Trust Bank and the Bank of Ireland.
Such offences are regarded by the courts as a 'breach of trust' case as she was in a position of responsibility to safeguard the affairs of Totalis People Ltd.
As a result, Sheerin could face between six months and a year behind bars for her offending.
However, the judge could suspend the sentence if she finds there is exceptional circumstances which would allow her to spare Sheerin a period of imprisonment.
The theft charges left on the books and which she denied allege the mother-of-one stole the money and used the proceeds to:
• Pay £6,250 off her Mint Credit Card;
• Pay £1,000 off her Barclays Mortgage;
• Pay £500, off her Vanquis Credit Card
• Pay £10,250 into her Nationwide Building Society account;
• Pay £6,125 off her Derry Credit Union account;
• And buy £8,000 worth of gift vouchers from Foyleside Traders Association.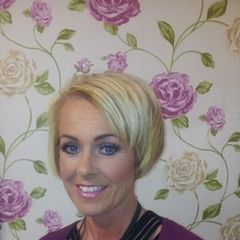 The court papers state that the total stolen from Totalis People Ltd amounted to £32,375.
According to Companies House records, Ms Sheerin was appointed a director of Totalis People Ltd on November 2, 2012.
But she resigned her directorship on March 29, 2015.
In a newspaper interview three years ago, she said that after completing her degree she worked as a duty manager of a local bowling centre "where I became very interested and passionate about staff training''.
She was later appointed as the human resources manager at the Hastings Everglades hotel in Derry in 1997.
Ms Deerin described her typical day at Totalis People Ltd as "sourcing new business and strands of funding from both government and the private sector''.
"My role is certainly not a 9 to 5 one. It begins as soon as I leave the house at 7.30am with conference calls on my way from Derry to Belfast each morning.
"When I was at school I wanted to be an air hostess as I thought it sounded very glamorous.
"However, after spending a summer as an overseas holiday representative, I very quickly changed my mind and became interested in a people management role.
"In terms of leading a company, you have to really focus on setting the standard and deal with adversity head on.''
Asked how she relaxed outside of work, Ms Deerin replied: "I have very limited spare time as I travel from Belfast to Derry every day, work from home in the evenings.
"I have a teenage daughter and a Toy Yorkshire Terrior called Elmo.
"However, my passion is travelling to Turkey three or four times a year."
Tags: