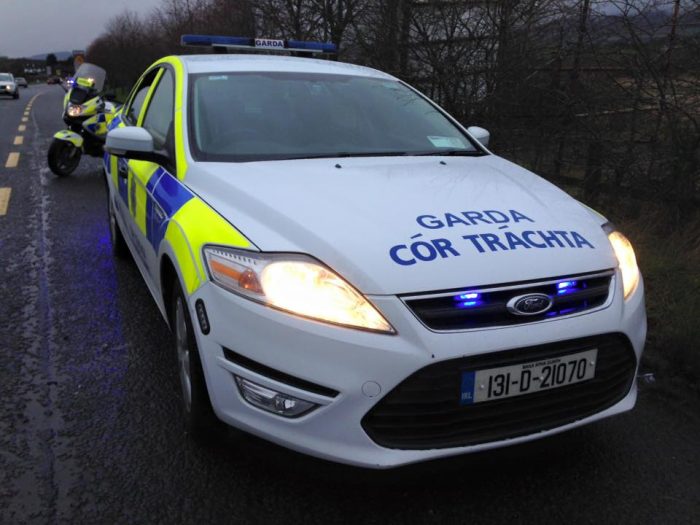 GARDA blitzes along the Donegal/Derry border has seen a dramatic reduction in the level of crime.
A number of visible checkpoints operated by Gardai have been set up along the border with Derry in recent weeks.
Last Sunday lunchtime, Gardai were stopping cars at the roundabout in Bridgend, just inside the border with Derry.
The checkpoints have been manned by uniformed Gardai supported by armed colleagues from the detective unit.
The checkpoints, which have been set up in several villages including Lifford, Carrigans and Castlefin, have coincided with a drop in the level of burglaries and armed robberies.
Earlier this year a spate of robberies took place on several villages including St Johnston, Lifford and Raphoe.
As well as break-ins to private houses, local business premises including takeaways were targeted by the raiders.
Cross-border criminals were suspected of being behind the raids before fleeing back across the border into the North.
Now, an increase in random Garda checkpoints has resulted in a dramatic decrease in such crimes.
A Garda source said that while the issue of burglaries continues to be a threat to the local community, statistics show that such crimes have dropped significantly.
"There is no question that the level of such crime has decreased significantly. We are not shouting about it from the rooftops, however.
"A number of months ago we did encounter a higher-than-normal level of crime along the border which we suspected were carried out by a cross-border element.
"A plan was put in place which saw a visible presence of Gardai along the border at unscheduled times.
"This will continue to ensure that the level of crime in these areas continues to drop," said the source.
Tags: