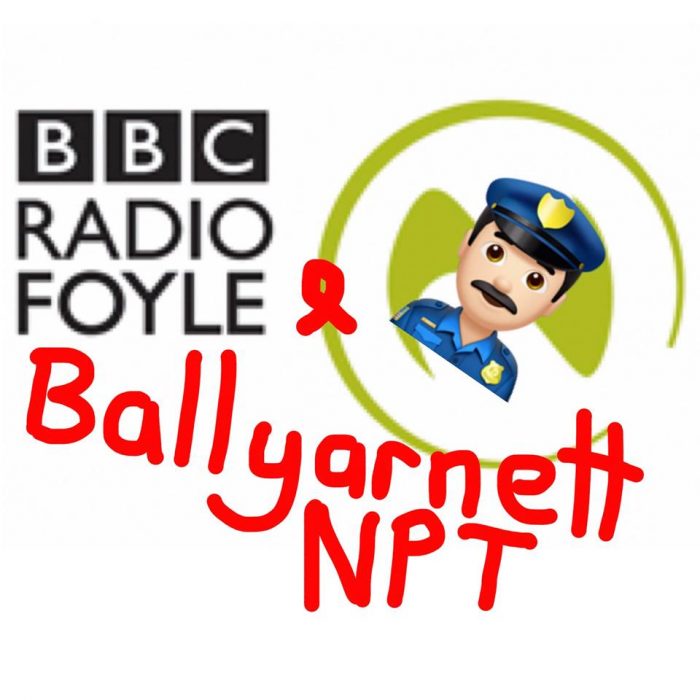 THE PSNI say its Ballyarnett Neighbourhood Team were on the Mark Patterson show on BBC Radio Foyle today as he continued to highlight people using mobile phones whilst driving.
It has become a common problem across society as motorists think they can drive whilst using their mobile phone at the same time.
Well, the answer to that is you can't.
Not only are you endangering your own life, but you could also potentially kill another driver or pedestrian.
A PSNI spokesperson said on its Foyle Facebook page today: "Let me make this clear: "using" doesn't just mean 'partaking in a phone call with the phone up to your ear'. Using means . . . wait for it . . . Using!
"Here's some personal examples:

1. I stopped a guy who was driving whilst taking a picture out his front window. He refused to accept a Ticket as he was not talking on the phone. I told him I would see him in court. He came in the next day asking for a Ticket after taking advice from his Solicitor
👍🏼
2. Colleague nearly mowed down at a Vehicle Check Point. Driver was holding up his phone with Google Maps on – prosecuted
😠
3. Guy driving holding his phone out in front of him which was on loudspeaker. He believed he'd done nothing wrong. He got a ticket
🙄
"Some of us will have been in Road Collisions and I'm sure all of us have been in near misses.
"Mark has highlighted an important issue and hopefully this advice will be taken on board."
To lessen the temptation of using your phone whilst driving, put in the glove box or better still place it in the boot.
Tags: