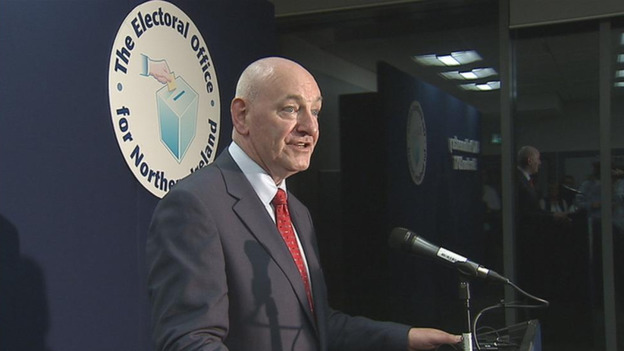 THE PSNI in Derry have launched an investigation over allegations of voting fraud in last week's Westminster Election.
Police say they are investigating a number of reports of electoral fraud.
The allegations have emerged just five days after Sinn Fein's Elisha McCallion toppled outgoing SDLP MP Mark Durkan.
The SDLP's Foyle MLA Mark H Durkan is set to meet with the electoral office this morning.
According to the Belfast Telegraph, he is set to show them evidence of "vote stealing" he alleges occurred in the Foyle area in the run-up to and during Thursday's vote in which Sinn Fein won the seat held by the SDLP since its creation for the 1983 general election.
"This is deeply troubling," Mr Durkan told the newspaper.
"Prior to the election the SDLP expressed similar concerns to the electoral office and to the PSNI.
"I am meeting with the chief executive of the electoral office to present evidence of constituents who have contacted me about their votes being stolen and other incidents of a breach of the electoral rules."
On Thursday night, Mrs McCallion secured 18,256 votes to beat Mr Durkan's tally by just 169 votes.
However, the monumental victory has been overshadowed by claims of irregularities at polling stations and numerous complaints by furious members of the public over alleged fraud, impersonation and vote stealing.
Several people have lodged complaints with the electoral office after they attended their assigned polling stations in the city, only to be told that their vote had already been cast.
One of those is Michael McLaughlin (43), who was due to vote at Good Shepherd Primary School in the city, said it was "fraud – pure and simple".
"I went down on Thursday night to vote and they told me my vote had already been used," he said.
"I said it couldn't have been used as I hadn't been down.
"I said that it was electoral fraud. Staff were explaining to me that sometimes some people get their vote stolen.
"I was livid. They asked me to fill in a pink slip, a draft vote, which I told them made a mockery of the whole system. It was fraud, pure and simple."
Catherine Quigley (38) said she arrived to vote at Holy Family School in Derry and was told that her vote had been cast earlier in the day.
She was told that another person claiming to be Catherine Quigley showed ID, gave her address and voted for her.
"I was really shocked to think someone has posed as me," she said.
"I asked the lady behind the desk if there was another Catherine Quigley on the list, that perhaps there was an error at the station, that they maybe crossed me off instead of her. She was confident that the error was not with them.
"I think the electoral office should definitely review their policies. They should demand ID with dates of birth or something unique to the individual included to stop this.
"I want answers from the electoral office about how my vote was lost. I am absolutely furious."
Catherine was also given a pink voting form to fill in and place in the box, which she was told would not count in the election, and sent a letter of complaint to the electoral office, to which she is still awaiting a reply.
Patsy Doherty (68) said that he was shocked to hear that his vote had also been cast before he arrived at Lenamore Primary School polling station on Thursday afternoon.
"The man behind the desk said that he was sorry, but I had already used my vote," Patsy said.
"I told him I hadn't voted, but I was here now to do it.
"I was so angry, I told him that I wanted my vote. He gave me a pink slip to vote on, but I knew that it was only to keep me happy, that it didn't really count.
"But I filled it in and put it in the box anyway. I am so annoyed. I want to know who stole my vote."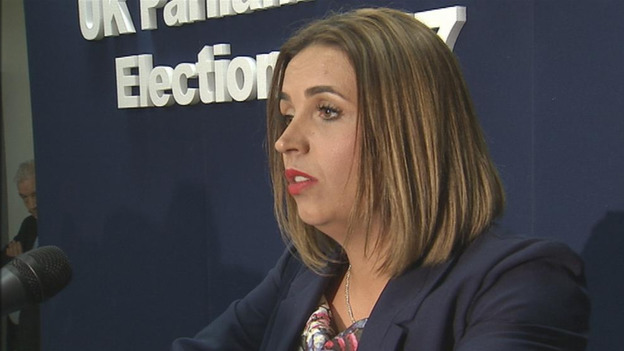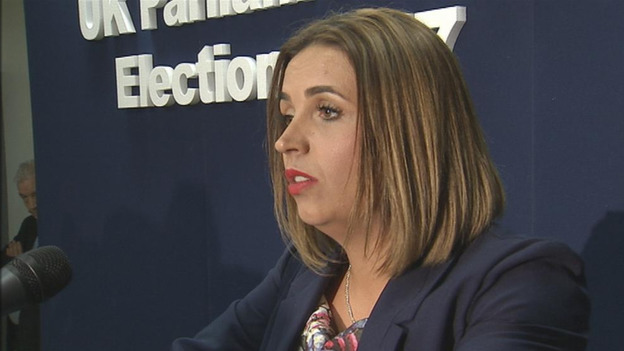 Damien Doherty says that he was turned away from his polling station by staff who told him he had already voted and when he returned, embarrassed, to his car a woman told him that the same thing happened to her father earlier in the day.
"I don't really vote that often," he said.
"But I wanted to this time. The girl at the desk said that my name was already struck off the list.
"The lady said she didn't know what had happened, but it appeared that I had already voted.
"It was embarrassing.
"The girl said that I could vote on a pink slip, but that it wouldn't count.
"There was no point, I just went on out to my car.
"Then a lady knocked on my window and said that the same thing happened to her father earlier that morning when he came down to vote, his vote had been cast already. So I wasn't the only one this happened to."
On the day of the election, former Foyle MLA Eamonn McCann sent a letter of complaint to the electoral office, seeking an urgent meeting with bosses over claims of "malpractice" he claims to have witnessed at polling stations.
A PSNI spokesperson said that they are investigating a small number of reports of electoral fraud, following a referral from the electoral office, and that enquiries are ongoing.
Chief Superintendent Karen Baxter said: "We work closely with the electoral office and where information becomes available in relation to criminal activity, we take action."
Anyone with concerns about electoral fraud should contact the Electoral Office for Northern Ireland.
Tags: