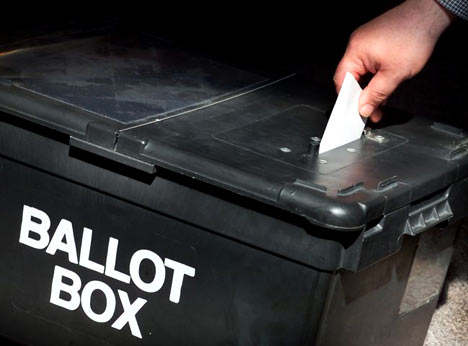 VOTING is underway in Derry for the snap General Election.
The electorate will be casting their votes to elect one MP for each of the two constituencies.
Outgoing SDLP Foyle MP Mark Durkan holds a 6,100 majority over Sinn Fein.
At the Westminster Election in 2015, he saw his vote share increase by 3.2 per cent.
Sinn Fein came in second and the party saw its vote drop by 0.4 per cent.
This time around, Sinn Fein has changed candidates and is hoping former Derry Mayor Elisha McCallion MLA can take the seat from Mr Durkan.
She topped the polled in the recent Assembly elections.
Outgoing East Derry MP Gregory Campbell is expected to retain his seat.
He had an 8,000 majority in 2015.
Polling stations will close tonight at 10 pm.
Once the polls close tonight, the votes will then be moved to counting centres.
The Foyle Arena at St Columb's Park will be used to count votes for Foyle and East Derry.
It will be closed to the public for a number of days this week to facilitate the counting process.
The public are being encouraged to use the Council's other leisure facilities across the Council area including Templemore Sports Centre, Brooke Park Leisure Centre and City Baths, Derry; Melvin Leisure Centre and Riversdale Leisure Centre, Strabane and Derg Valley, Castlederg, during this period.
St Columb's Park will also be closed to the public from the Limavady Road entrance with no access to the area from Browning Drive.
Fencing will be erected to close off walkways to the Limavady Road entrance from within the Park.
Counting will begin on Friday and the first results are expected by lunchtime.
Tags: