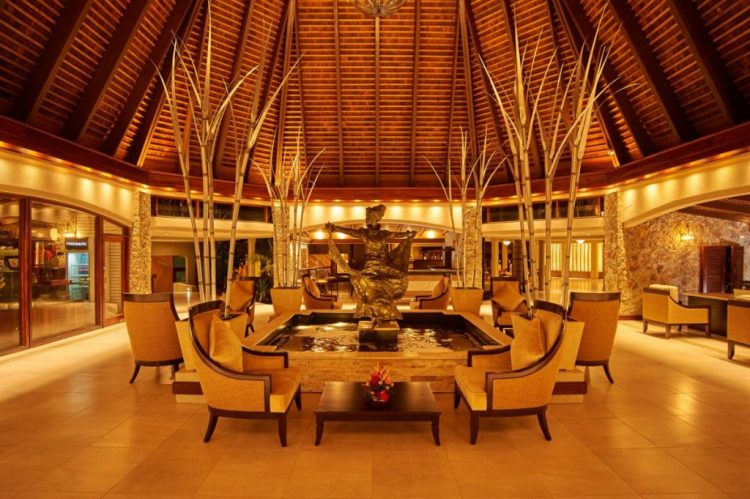 BY TIM HEDGLEY, GROUP TRAVEL EDITOR
TRINIDAD and Tobago is a twin island country situated off the northern edge of the South American mainland, lying just 11 kilometres (6.8 miles) off the coast of north-eastern Venezuela and 130 kilometres (81 miles) south of Grenada.
Bordering the Caribbean to the north, it shares maritime boundaries with Barbados, Grenada, Guyana and Venezuela. So it's definitely a true Caribbean island in every sense of the word.
The Island has had many owners over the years and was originally a Spanish colony from the arrival of Christopher Columbus in 1498 until the arrival of a British fleet of 18 warships on 18 February 1797.
During the same period, the island of Tobago changed hands a number of times and had various owners including the Spanish, British, French and the Dutch.
It's known primarily for its Carnival atmosphere and is the birthplace of steelpan, limbo, and the music styles of calypso amongst others.
The dry season is January to May and the wet season June to December, with a short dry sunny season called the Petit Careme, during September and October.
As one of the quieter islands we sent a reporter over to discover its charms and to understand why Tobago says it not just all beaches.Whilst over there Grace decided to visit a few locations on the island and take part in some very interesting sporting activities.
Says Grace:
My first stop was the Mount Irvine Bay resort, previously owned by an Irish Man, this is resort is one special place. In 1764 the Land Commissioners arrived in Tobago from England to sell lands for the establishment of plantations. The land that the resort now stands on, was part of the 500 acre "Steeletown Estate" which was purchased by Joseph and Richard Steele and named after them.
The entire area was designated the 'Sandy Point Division'. In 1770 an Estate in the Barbados Bay Division owned by Sir William Young was the scene of a revolt by enslaved Africans from a number of estates on the Leeward side of Tobago. This revolt was led by a slave called Sandy. The revolt was eventually quelled and the status quo reinstated. In 1862 the property was sold to Lord Douglas, who built the Sugar Mill, which was the main Mill on the island.
From wide-open spaces, to attention to the finest details, Mt Irvine Resort really does give the traveller the room you need to breathe. Whether its hitting the greens on their fantastic golf course or being immersed in the big blue warm Caribbean sea, this is one hotel you will want to return to time and time again.
Standard rooms are simply wonderful. Each room has its own private balcony, which offers scenic views of the sea, the pool, the spectacular grounds, or the fantastic golf course.
Accommodation 
At Mount Irvine Bay Resort they combine all of the amenities of world-class accommodation with the unique charm of the Caribbean.
Lay back and relax in the luxury of one of their elegant rooms or suites, all of which are air-conditioned, with private bathrooms and balconies.
Or, if you'd like even more room, try out their garden cottages.
Standard Rooms feature:
Two double beds/one king bed
private balcony/patio
deluxe toiletries and bathrobes
multi-voltage shaver socket
air conditioning
in-room safe
hairdryer
cable TV
desk and Wi-Fi
Local flavour with an international flair.
Start your morning right with a full Caribbean breakfast under the sweeping rafters of the open-air Sugar Mill Restaurant.
There is also all-day dining on delectable local and international fare is available at the Sugar Mill, or you can opt for room service. If it is fine dining you are after
The Jacaranda Restaurant and adjacent Cocrico Bar.
For a little less informality, sip on something frosty and unwind at the Pool Bar or Golf Club Bar, both of which offer a wide range of tropical and standard cocktails. Beer, wine and cocktails are also available at the Lobby Bar*, which sits adjacent to the Hummingbird Lounge* where teas, coffees and baked goods are on offer.
Amazing golf 
Their award-winning, 18-hole golf course is carved out from 127 acres of an old sugar and coconut estate.  Established in 1968, the course is set within a gently rolling countryside along Tobago's northwest coastline, and features an abundance of towering coconut trees and breath-taking views of the sea from every hole. The course has been the recipient of numerous awards over the years, and has hosted Shell's Wonderful World of Golf and the Johnnie Walker International Pro-Am. World Golf Awards voted
Mount Irvine Bay Resort's Golf Course the Best Golf Course in Tobago for 2015.
Top Tip
If you want to play a few rounds but don't want to travel with all of your equipment? No worries, you can rent clubs and other equipment in their golf shop. They also provide caddies and carts, on request.
Local Cuisine 
Visiting such an island is not just about staying in one place, so for the evening I ventured out a little for some local cuisine.
If you want some superb food check out the Fish Pot, Black Rock Tobago, they don't have a website but are on Facebook and they are all over TripAdvisor and are ranked No 1 in the area for food.
Take it from me they do the best crab cakes in the world.
Castara Resort 
My next morning I was off to the Castara Resort.
Nestled on the hillside with rainforest as a backdrop, and the ocean below, this eco resort sits on the edge of the Caribbean village of Castara. Its magical location invites you to enjoy a 'living in the landscape' where you can experience one of the resorts 15 treehouse-style, self-catering accommodation.
Each treehouse is built in perfect synthesis with the lush environment, and angled to absorb the glorious views of the Caribbean Sea. this is what makes this resort one of the most talked about resorts in  Tobago on TripAdvisor.
As the resort say themselves:
"If you are looking for five star luxury in an exclusive Tobago hotel, we're likely to be not for you".
But what they are is simply breathtaking, magical and idyllic.
The aim of the resort is to create a balance between the services of a hotel with the freedom of self-catering.
But if it is a more subtle sort of luxury you seek, these tropical hideaways capture the simple, exotic essence of Tobago and exude creativity and style.
You will find all you need to unwind and recharge here. Comfort is paramount with open-air bedrooms, hammocks for lounging, and expansive decks; with a level of quality that sets them  apart from the rest.
The local team that runs the retreat,  led by charismatic Porridge and his wife Jeanell will do all they can to ensure your stay is a happy one.
They have created an intimate, friendly atmosphere around the place, and will call by your accommodation most mornings to say hello and check all is well.
Their openness of spirit helps guests connect with the relaxed Tobago 'go slow' attitude that has beguiled so many. Strolling down to the village, you'll find a friendly local vibe and an invitation to experience the relaxed rhythms of Caribbean village life.
A short walk from the resort is the Castara Waterfall, its a popular spot and is a must see on the island, what ever you do do, don't miss this spot
 More than just Beaches
Tobago has much more than just beaches, there is a lot to do on this island and I was keen to discover so my afternoon was taken up with a trip to the Adventure Eco Villas.
Here you have the opportunity to appreciate the beauty and wonder of this beautiful Island of Tobago.
This 12 acre working organic estate located on the Arnos Vale Road. This small plantation grows Citrus, Mangoes, Bananas, Papaya, Guavas, West Indian Cherries and numerous other Tropical fruits on a commercial scale and manufactures some of its fruit products which are on sale.
Two acres of "bush" have been retained to attract a numerous selection of birds such as the King of the Woods, Chachalaca, Woodpeckers, Herons, Egrets, Parakeets, Blue Tanagers, Humming Birds, Bare- Eyed Thrush, Jacamar, Barred Antshrike, and many others. Birds are fed daily. You may even be lucky to spot an Iguana which is on the endangered list.
On a clear day at certain times of the year Butterflies are in abundance. Sitting this this beautiful part of Tobago I could sit here for hours and watch those amazing humming birds for hours.
Tags: