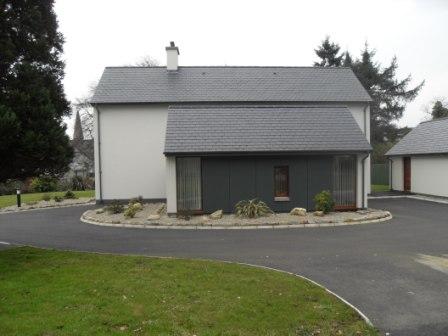 A PRIEST said he has been left frightened and upset after his home was broken into as he celebrated Vigil Mass on Saturday evening.
The burglary occurred at the parochial house beside St Theresa's at Melmount Street in Sion Mills at around 6.30 pm while Father Peter McLaughlin was saying Mass in the adjacent church.
Fr McLaughlin said: "It's frightening, especially because it wasn't until later that I realised they had got in – initially I thought they had just tried."
But it was near midnight when the clergyman realised that the culprits had actually succeeded in gaining entry to his home, after noticing the inside of the property had been disturbed.
"It's an emotional thing. I am most annoyed because, obviously, whoever is responsible deliberately targeted my home at this specific time knowing that I wouldn't be in.
"It's worrying because, given my duties as a priest, the times are known when I will be in church and not in the house.
"But I can't allow myself to get to that level or you'd never go out again."
The burglars left empty handed but Fr McLaughlin said he believed the burglars were looking for money.
"The suggestion is that they were looking for cash, but I don't keep any in the house," he said.
"It's annoying and upsetting, but I am thankful that the house wasn't wrecked."
The PSNI has urged local residents to remain vigilant and report any suspicious persons or vehicles to police.
Police have appealed for anyone with information to call the non-emergency number 101, quoting reference 1198 18/2/17.
Tags: