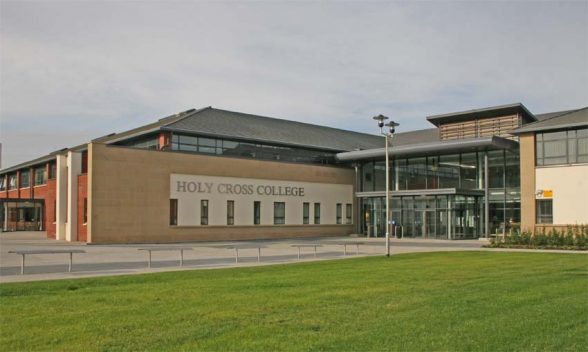 POLICE say one pupil was arrested after a fight involving a number of pupils broke out at a school in Strabane around lunch time today.
PSNI officers were called to Holy Cross College, in the Melmount Road area, at around 12.40 pm.
It followed reports that a "large fight" had broken out among pupils in the canteen.
Paramedics also attended the scene but that no-one was taken in for treatment.
The police said the arrested male was released back into the care of his parents.
They added that the parents of all the pupils involved had been contacted and no serious injuries had been reported.
The school has yet to make any comment on the fight.
Tags: