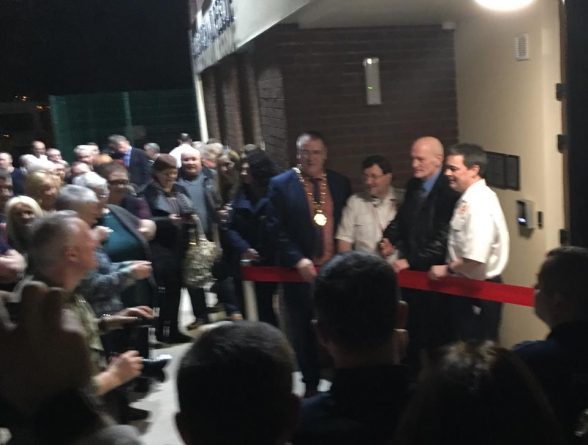 INVITED guests and volunteers helped to officially open the new extension to Foyle Search and Rescue's in Prehen last night.
SDLP Deputy Mayor of Derry City and Strabane District Council Jim McKeever helped to officially cut the tape with FSR chairman Stephen Twells.
Mr Twells told the invited guest and dignitaries: "I'd like to thank everyone who has been involved with this project to make it happen.
"This is a very proud evening for us all."
The PSNI in Foyle said: "It was a real privilege to be at the official opening of the new extension to Foyle Search and Rescue building.
"The large turnout reflects the high esteem we and the whole community hold this 4th emergency service in.
A truly big thanks is owed to all involved right from one of the co-founders Billy Garnon right through to the current volunteers and staff. You have made a real difference.
"Well done and keep up the great work."
Tags: