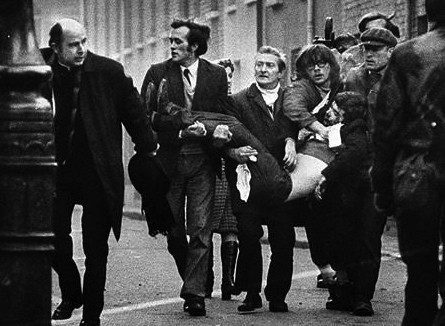 A PSNI report on former soldiers quizzed about the Bloody Sunday murders has been sent to the Public Prosecution Service for consideration.
A total of 14 unarmed people were shot dead after soldiers opened fire on a civil rights march in Derry in 1972.
Thirteen 13 killed instantly and the 14th person later died in hospital from their injuries.
One former British paratrooper, who was living in Northern Ireland after getting a job with the Prison Service, was arrested last year at his Antrim home for questioning.
But other soldiers sought for questioning won a landmark ruling at the High Court in London which prevented them being arrested at their homes.
Instead, the soldiers were to be invited to police station near their homes for questioning as a voluntary attendant.
Now after several years reviewing the Saville report into the murders, detectives have noc concluded all their inquiries.
Detective Chief Inspector Ian Harrison, from the PSNI's Legacy Investigation Branch, said: "We can confirm a report has now been submitted to the PPS for consideration.
"The families have been informed of this development."
Tags: